Analyze backlink profiles in seconds
Find the strongest links of a domain or page quick and easy.
Get the most in-depth backlink data available
The most comprehensive backlink profile for every website, even for the sites of competitors.
Start looking at links in a completely different way
Perfectly understand the complete backlink profile, even if it consists of as much as 100 million links.
E-mail notification for every new link received
Monitor the link activity of various websites, including the ones of competitors.
Track the validity of backlinks
Check if old or newly built links are still alive, and follow our recommendations.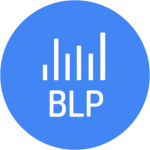 The Backlink Profiler is the most extensive backlink analysis tool on the market (after our Link Detox) as it provides users with the most comprehensive, up-to-date and visually-enriched backlink report for any domain or page.
BLP empowers the identification of unnatural inbound links and missing image descriptions on websites. With aggregation from 25 link data sources and up to 97 SEO metrics, this is the best you can get on the market for backlink analysis if you compare it to other "backlink checkers".
---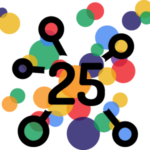 The maximum number of links can be found and scored by their link quality and link risk scores in our flagship tool Link Detox using our new 25th link data source.
Only here you get a full analysis of a link from A to B, not just the source.
The upcoming LRT NG (Next Generation) will provide a new unified view on all the data across all tools we have and a lot more, very soon.
---
Through analyzing the keyword and anchor text distribution cloud of a specific backlink profile, the best links can be identified and further used for new link creation, rebuilding or comparisons with competitive sites.
---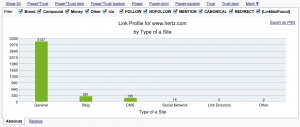 By visualizing backlink profiles in histograms we help you to spot more unnatural distributions of link metrics. This becomes even more important for you to check how your backlink profile "blends in" with the competition, once you learnt how their backlink profiles are made up.
---