Link Risk Simulation – Your Time Machine for Links
LinkResearchTools (LRT) allows you to see the impact a link will have on your backlink profile.
Keep Your Link Profile Risk-Free
Take a Closer Look at Potential Links
Build Ranking-Boosting Links

What if you had a time machine for links?
A time machine that would allow you to see the impact a link will have on your backlink profile.
Before you even build the link. Imagine how many mistakes you could avoid.
How much time you would save being able to say "no" to trying to acquire a link that isn't worth it?
You would never build a toxic link again. You would stick to Google's guidelines on linking.
You will not get a Manual Action penalty for unnatural links to your site or fall victim to Google Penguin.
You will never get back the time that you lose taking wrong link building decisions. Time is your most precious asset. You need to save time.
We built the time machine for you
You can now check the risk and impact of every single link you build.
You can make good quick decisions when working on link building campaigns.
You can predict the future of your link profile.
It helps you assess the risk that potential links will have, when added to your backlink profile.
Not all the links are the same
A link that's good for one website, can be bad for another one. As obvious as it may seem, links really are not all the same. For example, you should avoid building a link that is:
On a page that is not indexed by Google. You can easily check this by searching Google for "site:yourdomain" or even more handy, take a look at the G!idx metric in LinkResearchTools (LRT) to see the number of pages Google indexed for a domain.
On a page that does not pass the Google Safe Browsing Site Status test
On a page of a weak domain
On a domain with a penalty
On a domain that is associated with a bad neighborhood
On a spammy directory
On a page with a massive amount of outgoing links
On a domain that is part of a link network
All these types of links have different levels of risk. A page on a domain that is de-indexed by Google is certainly a place where you do not want a link. A link on a weak domain may not be risky, but it may not benefit your site at all. A link from a link network could benefit your site, but if the network becomes penalized later, your rankings could suffer.
You should concentrate on getting links that are on strong pages that are not risky. Ideally, you should build a link on a page that is already strong. If your link is going to be on a new page you should make sure that the domain is a powerful one. You can read more about checking the quality of a link 9 Ways to Check the Quality of a Link.
How to check the quality of potential links
Checking each individual point mentioned above is a lot of work. Furthermore, you should be comparing this link with your existing links.
Fortunately, LinkResearchTools has just the right solution to save you countless hours of work.
The Link Opportunities Review Tool (LORT) helps you review and evaluate new link opportunities. LORT works in conjunction with Link Detox. The results from LORT will show you all the important metrics including the Link Detox Risk (DTOXRISK) for each link opportunity. You can then use this information to determine which links are worth going for.
Essential preparation
To use the Link Opportunities Research Tool (LORT) all you need is a recent Link Detox report that has been run in the Link Profile Audit mode. Ensure that you have classified at least 80% of the anchor text. It's very easy to do it using the automatic keyword classification.
If you have a list of link opportunities, you can simply paste them into LORT. You don't need any special formatting or additional work.
A real-life example in the Water Filter niche
Here's an example of how LORT works on the freedrinkingwater.com domain.
Let's say that you are looking for links that would help you rank for 'whole house water filter'. You are specifically looking for links that are on blogs.
Using the Missing Links Tool (MLT) we found 19 links that at least three of our competitors have already, but we do not have. These links should be highly relevant to our niche, but we do not know if they are risky and how they may interact with our existing links.
Whilst the Missing Links Tool (MLT) was running, we received a message via FaceBook Messenger saying:
They sent over 26 domains and some of them look interesting. We can evaluate these links at the same time with the domains that we discovered using MLT. It's a list of 45 domains which could be good places to try and get a link.
Your recent Link Detox report
Make sure that you have a Link Detox report from the last 30 days. This needs to have been run in Link Profile Audit mode and you need to classify at least 80% of the anchor text and Re-Process the report. In LORT this is called the "Baseline DTOX Report".
Set Up of the Link Opportunities Review Tool (LORT)
There are very few steps to starting a LORT report:
Copy and paste your list of link opportunities into the box "Link Opportunities URLs".
Choose your most recent Link Detox report.
If you use DTOXTUNE to adapt your SEO analysis to your niche. This is optional, for advanced SEO users. In our example, the default we used the default settings:
Click on "Run Report" and wait for the report. LORT runs very quickly. Most reports will be completed in a matter of minutes. Our example here took less than three minutes to complete.
Interpreting the LORT results
The Report Information shows you the basic information about your report:
The pie charts show all the DTOXRISK® and the Link Detox rules that have been triggered for the potential links:
You can quickly review these potential links using the Link Detox Screener. It is the same procedure as you would use in Link Detox.
Here is a link with good LRT Power*Trust™ metrics, but it has a very high DTOXRISK. This is probably a link that you don't want. Here you can tag it and give it the thumbs down. You could even disavow it if you were really sure you never wanted a link here:
If you want to know more about a certain link, you can click the '+' sign next to the link in the data table.
This opens up another dashboard where you can see the Neighborhood Domains.
You can also start further reports from here. If it is a really excellent link opportunity you want to do further research on the backlink source. You can launch further backlink reports, Link Detox or look at previous versions of the page via archive.org or look up the domain registration details for the IP address:
You can see here that decor8blog.com looks like a great place for a link. If you look on this page http://decor8blog.com/work-with-us/ you will see,
"From a variety of sponsored content packages that can include custom styling and photography at our in-house photo studio to special banner ads (350 x 200), social media amplification for sponsored content, Instagram packages, trade fair coverage, trend reports, camera work, Pinterest promos and more."
This could be an excellent opportunity for much more than getting a backlink. The traffic and social engagement statistics they quote are excellent:
You need to review and evaluate link potentials before you build them. Even if you only have one link to check you can use LORT to review and evaluate that link. The Link Opportunities Review Tool makes the whole process very fast and easy.
This ensures that you save time, money and effort.
By carefully choosing the right kind of links to go for you can be sure that your site has a strong and healthy link profile.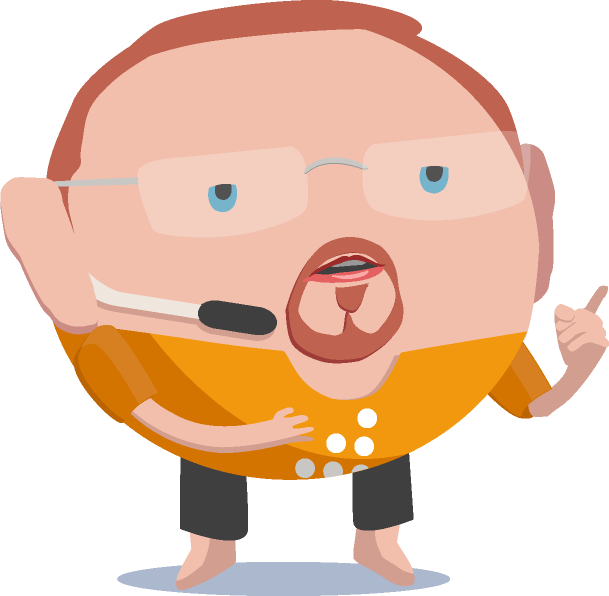 Time is your most precious asset. You need to save time.

Chistoph C. Cemper - founder of LinkResearchTools (LRT)
This is how our clients feel about working with LinkResearchTools (LRT)
William Sears - Growth & SEO at LinkedIn
"A huge part of SEO success is your backlink portfolio.
Not only do you need to understand where your links are coming from, you need to be able to take action to manage those links. LinkResearchTools is an indispensable collection of powerful tools to do just that. I'm a long-time customer of LinkResearchTools and highly recommend it to anyone who is serious about crushing it with links."
Kenneth Chan, Founder and CEO - Tobi
"Your tools are the best in the industry.
The service is great.
Christoph, your passion is contagious."
Larry Markovitz - Sr. Director of Organic Search at GroupM
"Continuous improvement of our client's results
LinkResearchTools and specifically Link Detox gives us actionable insights that continuously improve our clients results in the search engines."