Monitor your backlinks and keep an eye on your competitors.
Use Link Alerts to get notified for new links to any domain. Keep an eye on your backlink profile, but also follow your competitor's link building campaigns.
Features
Build a history of your new links

Recover dropped links

Monitor and review backlinks

Keep your backlink profile clean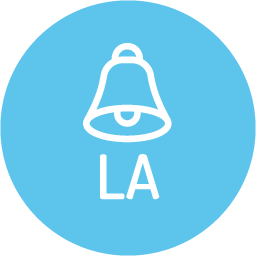 Benefits
Get notified by e-mail when you get new links

Easily set-up new link alerts

Monitor your competitor's new backlinks

Integrate Google Analytics and other sources
What Can You Achieve Using Link Alerts?
Link Alerts helps you monitor backlinks that your site acquires over time. It helps you to create a link history so that you can monitor your link growth.
Here are the three main use cases of Link Alerts (LA):
Negative SEO Prevention
Competitive Backlink Analysis
Automated Tracking
Link Alerts (LA) monitors your backlinks and notifies you automatically via email about new links. Our unique SEO metrics help you evaluate the quality of new links at a glance.
Negative SEO Prevention
Your business relies on traffic from your website. Nowadays, all kinds of bad linking practices can cause troubles and a loss in traffic. There are even companies engaging in "Negative SEO" attacks against websites like yours.
But, you don't have enough time and staff to track all those links. With Link Alerts, we help you monitor your website and let you know when the problem arises.
Link Alerts automatically scans the web for all new links to your website.
We also mark the really bad links that could be part of a negative SEO attack. You can easily export those bad links for future upload to Google to ignore (Disavow them) or send them to your SEO team for a review in Link Detox®.
Competitive Backlink Analysis
Your competitors are getting links like crazy! They run their own outreach campaigns on a scale 10x yours. However, you still want to outsmart them. Right? Now who has the time to do backlink checks every day and compare the differences? We do: Link Alerts is like Google Alerts for links!
Do you want to analyze the new backlinks your competitors have?
Link Alerts is the answer to your problem.
Once setup, Link Alerts lets you know when and where your competitors earned new links. You can quickly decide if it's worth following up and trying to get that (or a similar) link. By using our powerful metrics, like LRT Power*Trust™, you can easily see which links are valuable and contact the site owner immediately.
And you know what's best – if you give a blogger a call a couple HOURS after he blogged about your competitor, he's still a "HOT" lead. Congratulate him on the great post and try to make clear why YOUR site should be linked there also. This works!
Automated Tracking
You need help in
Tracking your own domain's links
Tracking competitor links
Tracking links to detect negative SEO
Link Alerts is proven and stable technology since 2010.
Link Alerts uses the 25 link data sources (a unique feature of LRT) to crawl the web for fresh links a domain gets.
For each new link, we crawl important SEO Metrics like our LRT Power*Trust and other "common" metrics. We also accurately check the link and anchor text for you; no more chasing phantoms.
How Easy is it really?
Just monitor your inbox. You will get a notification mail for new links and can jump to the details with one click.
Depending on the quality and power of that link, you can:
Contact the website owner directly
Add the link to your favorites – for later follow up
Perform deeper backlink research into the linking site
Export the links you earned in a specific time span
Automate Backlink Checking with ease – setup Link Alerts TODAY.
Quick overview display of results
The Link Alerts histograms show all the usual metrics as you would expect. You can filter Follow links, No Follow Links, Mentions, etc. For example, if this is your site, you may wish to adjust the filter to look at only the [LinkNotFound] results. In this case, the links were not found, and you may wish to explore further and try and reinstate them. Similarly, you can use Link Alerts for finding brand mentions that you may wish to get changed to links.
Get all the detailed data about your new links
The Link Alerts Results Table shows all the data of the new links, including the date when we found the link. The table can be fully manipulated with filters to show the data that is of most interest.
Power use of Link Alerts during Manual Google Penalty Removal
In the case of a Google Manual Action, you will need to run a Link Detox report and produce a disavow file. After uploading your disavow file, you need to write a reconsideration request for Google, asking for them to remove your Manual Action.
There is usually a period of a few weeks before the Google spam team replies. It is likely that you could pick up some bad links during this Google disavow process which could ruin all your good work. By setting Link Alerts, you will be notified about any new links and will be able to deal with them accordingly.
You could mention in the reconsideration request that you will visit Google Search Console (Google Webmaster Tools) and Google Analytics on a daily basis and adjust your disavow file, if necessary.
Unique SEO Technique
This Link Building Method is not available in any other SEO tool.
25+ Link Data Sources
Link Data from 25+ Data Sources combined.
Full and Rich Exports
You get full XLS exports and rich PDF exports, while competitors cripple their data exports at sometimes 10k rows already.
Link Brain
We can assist you with decades of experience in SEO and links. This is not a matter of course with every SEO software provider.
Dynamic Filters
Filter your results by up to 150+ SEO metrics.
No Trash Data
The links that we DO NOT deliver to you matter! We take pride in filtering out as much nonsense data from other sources as possible.
How Link Alerts work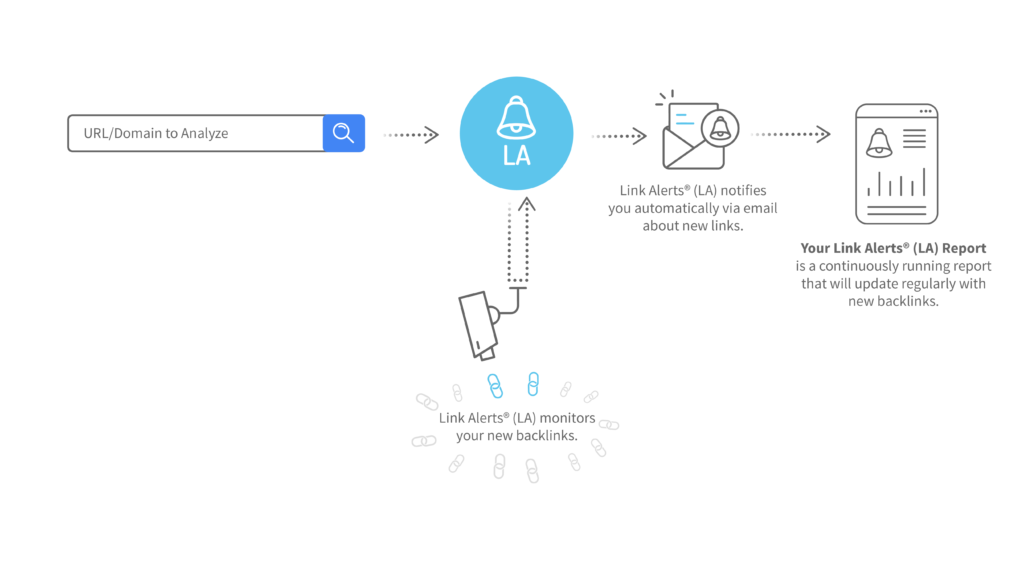 Learn more about Link Alerts