Machine Learning AI to spot toxic links hurting you.
We combine and re-crawl links from various data sources for you. All the link data that you see in the Backlink Profiler is fresh, there's no old cached data.
Features
Spot unnatural links before Google does!

Assess the risk of your backlinks

Understand link growth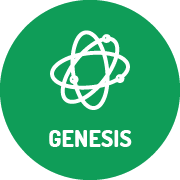 Benefits
Re-crawl each link for accuracy

Analyze 150+ SEO metrics for each link

Redirect trace for all redirected URLs
Spot unnatural links before Google does
The Link Detox Genesis algorithm helps you spot unnatural links that are likely to trigger a Google filter or Manual Action Penalty.
We're using Link Detox Genesis in our link risk rules with millions of data points that we constantly collect from the Web, user classifications and user feedback.
Assess the risk of your backlinks
Link Detox Genesis helps you make smart decisions about every single link.
This algorithm is designed to help you assess all your backlinks, recover from Google manual penalties, protect your website from future penalties, and build new strong links.
How Link Detox Genesis learns to estimate your link risk
Keyword Intelligence
Using the Keyword Intelligence of LinkResearchTools®, we feed Link Detox Genesis with important information to rate links.
User Spam Ratings
Since 2012, every user of Link Detox® helped improve our unnatural link classification. This brings us major leaps ahead of our competition.
Nobody can turn back the time, nor get tens of thousands of sites as input data, as we did since launch in Summer 2012.
Google's Spam Examples
We feed Link Detox Genesis with Spam Examples given by Google. Using this as a crowd-sourced seeding with input from Google themselves, we improve our results daily.
Automatic link risk calculation based on machine learning
You can improve accuracy of your Link Detox reports by
New link ratings

New keyword classifications

New disavowed links

New Google spam examples
Industry leading technology for the detection of unnatural and risky links
Link Detox Genesis is a data-driven organic algorithm that brings detection of unnatural and risky links to a whole new level. It not only works with common link risk detection rules but also adds millions of extra data points we have collected for years, from user-feedback and of course hundreds of valuable ideas and feedback from our happy users. It therefore, helps you find unnatural links the same way we thing Google does. As you know, Google gets better all the time and we are constantly striving to stick to their heels.
Your opinion matters in Link Detox Genesis
Link Detox was never a "hands-off, mind-off" Tool. Link Detox Genesis requires you to use the software correctly so you can get the most out of your reports.
Link Detox Genesis listens to YOU. If you don't agree with our link ratings, you can rate the links YOUR way – as good or bad. Then reprocess the results for free to quickly see the analysis results that reflect YOUR opinion.
We are proud to help any webmaster achieve better results in link analysis by constantly improving our tools. This is just one of the reasons why webmasters all over the world are using the LinkResearchTools and Link Detox for their backlink and link analyses.
Link Risk Management is vital for your online business
With the push of a single button, you can recalculate the risk of your link profile.
Our users are doing this every 2 to 4 weeks.
Unique SEO Technique
This Link Building Method is not available in any other SEO tool.
25+ Link Data Sources
Link Data from 25+ Data Sources combined.
Full and Rich Exports
You get full XLS exports and rich PDF exports, while competitors cripple their data exports at sometimes 10k rows already.
Link Brain
We can assist you with decades of experience in SEO and links. This is not a matter of course with every SEO software provider.
Dynamic Filters
Filter your results by up to 150+ SEO metrics.
No Trash Data
The links that we DO NOT deliver to you matter! We take pride in filtering out as much nonsense data from other sources as possible.
Learn more about Link Detox Genesis