Verify links, also in complex link structures.
Bulk Link Checker, also for complex, tiered linking structures. Keep track of the links you built, automatically analyze large portfolios.
Features
Check if the backlinks you built are still live

Check the status of your ads

Check the status of links in your guest posts

Get alerted about changes of link status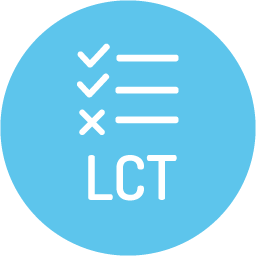 Benefits
Check thousands URLs at a time

Select targets as domains or pages

Schedule link check to re-run weekly or monthly

Receive reports by e-mail for recurrent reports
How You Benefit from the Link Check Tool (LCT)?
Link monitoring important if you trade links, exchange links or buy advertising. If you know for example that Link A goes to Link B you can run the LCT in the exact match mode.
Fuzzy Link check If you don't know exactly which Target URLs your Source URLs are linking to, you can use the fuzzy match mode.
Recurring checks feature runs Link Check Tool (LCT) on a regular basis for you. This way, you can automate your entire link check process. Right after your report is completed, you'll receive a summary of your possible broken links via email.
Use large numbers of source URLs and target URLs
The LCT can work in two ways:
Exact Match – where we check each source with the corresponding target
Fuzzy Match – where we check all source-target combinations
Comprehensive display of results
The results table gives in-depth details for each link in the report. Each metric that was selected are listed here.
Recurring Reports
With most of the LinkResearchTools tools, the report can be set to rerun automatically. You can set the LCT report up to be repeated weekly or monthly on a certain weekday or day of the month with the same report settings. You can manage all your recurring reports in the 'Recurring' Dashboard in the main navigation.
Unique SEO Technique
This Link Building Method is not available in any other SEO tool.
25+ Link Data Sources
Link Data from 25+ Data Sources combined.
Full and Rich Exports
You get full XLS exports and rich PDF exports, while competitors cripple their data exports at sometimes 10k rows already.
Link Brain
We can assist you with decades of experience in SEO and links. This is not a matter of course with every SEO software provider.
Dynamic Filters
Filter your results by up to 150+ SEO metrics.
No Trash Data
The links that we DO NOT deliver to you matter! We take pride in filtering out as much nonsense data from other sources as possible.
How the Link Check Tool works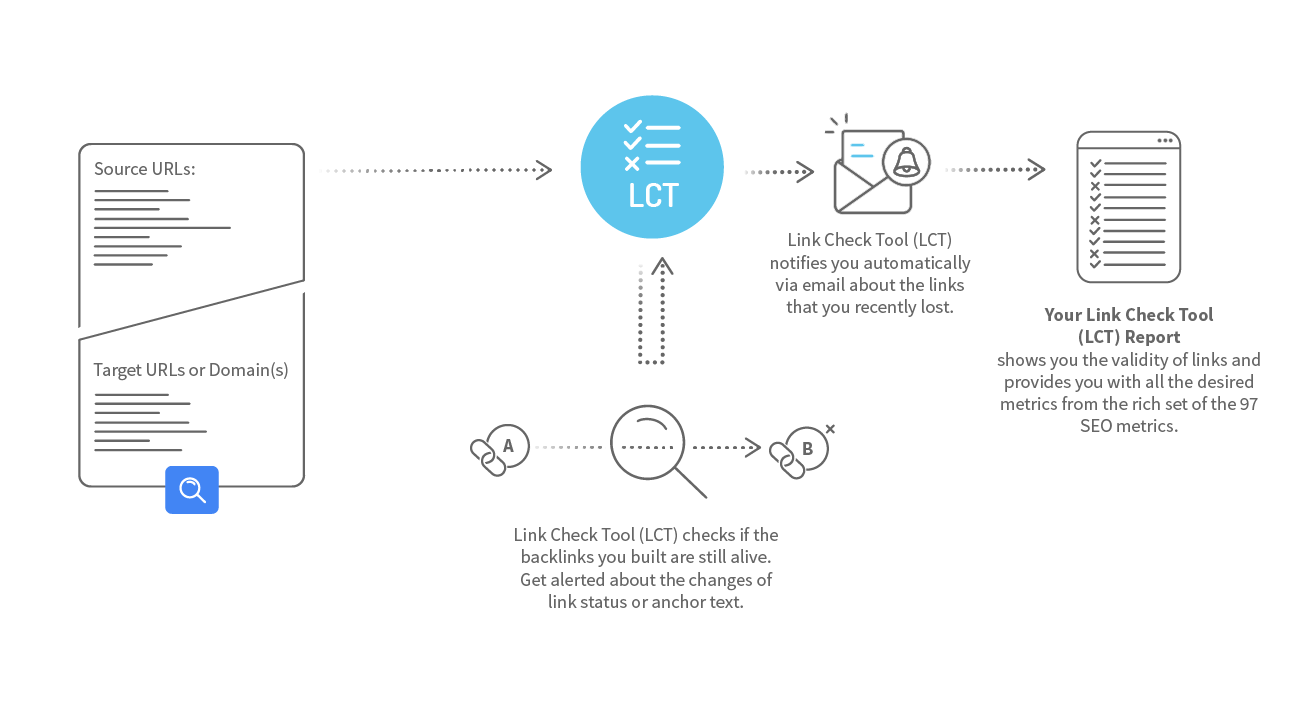 Learn more about Link Check Tool