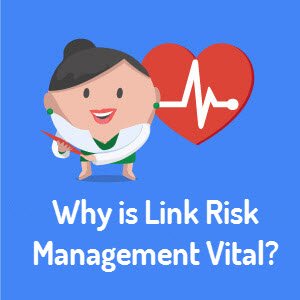 Why is it so important to protect your Website?
In SEO, change is constant. It's evolved from a wild bag of tricks into a refined and complicated profession.
Looking back on the evolution of SEO, we see its growing importance. The SEO conferences and graduate course offered across the world prove it.
If you need tips on how to sell your client on Link Risk Management, then this article will help.
No longer is mere about increasing your rankings as fast as possible.
Now SEO aims to protect your hard-fought gains from algorithm changes and malicious actions.
Nowadays, online marketing managers explain that SEO is an investment tool. The question your clients ask - "What is in it for me?" - has an easy answer.
The answer is "more traffic" brings "more money."
Enjoy & Learn
Christoph C. Cemper
Why is SEO an investment?
With a growing online market, entrepreneurs, small and medium sized enterprises (SMEs), and large-scale companies are allocating budgets for SEO because it's now an "investment" instead of an "expenditure."
SEO is no longer an option. It's the new normal. Those who consider SEO an "expenditure" will become the losers.
Following the completion of market analysis, the performance of a company in search engines and the performance of its rivals can be compared.
The gap between these performances opens the door to "potential" revenue. When the company has been aligned with the target audience, the negative difference between them stimulates the steps to be taken for gaining more profit.
The graph above demonstrates the gap between marketplace websites Gittigidiyor.com (e-bay) and N11.com, both of which serve in Turkey.
All leading online marketing managers recognize that SEO is a long-term process. Sticking to it and making continuous efforts for high performance makes this field an investment.