Link disavowal can be an intimidating task for many website owners and SEOs. After all, it takes a lot of research and careful consideration to create a disavow file, and if done wrong, it can have damaging effects on your website. Fortunately, this comprehensive guide will take you step-by-step through the entire process of creating a disavow file, so you can avoid any potential pitfalls.
You'll learn what a disavow file is, how to identify and gather the links that need to be disavowed, and how to format and submit your disavow file to Google. By the end of this guide, you'll be a link disavowal pro and will have the confidence to clean up your website's link profile.
Let's get started!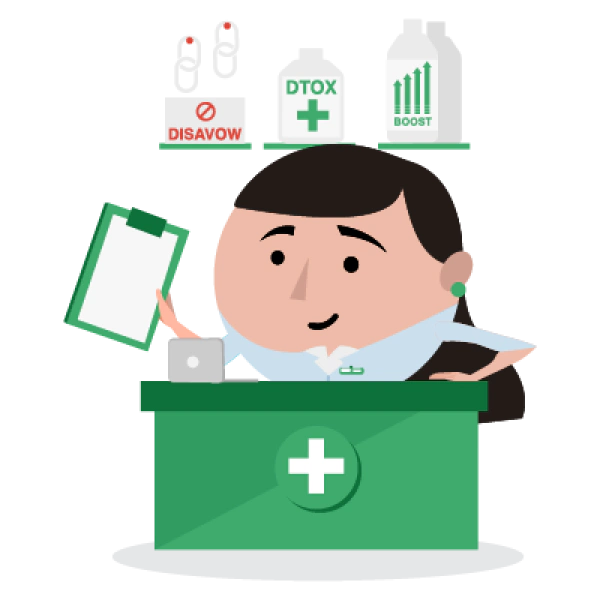 A disavow file is a file that lists links to your website that you want to have Google ignore in its link graph processing. This is a great way to clean up your backlink profile if you're seeing a high number of "bad" links pointing to your site (AKA toxic links).
It's also important to note that disavow files are entirely voluntary and are used to remove low-quality links from being able to affect you. Often this is the needed "fix" for manual actions or algorithmic filters your site is stuck in.
The first step in creating a disavow file is to identify the links that need to be disavowed.
This process can be done manually or with the help of a tool.
For manual identification, start by creating a spreadsheet that includes the following information for each link, at least:
Source URL
Quality, Trust, Authority of the Source URL (you can use technical metrics or your own verbal rating)
Target URL
While you are manually identifying links, keep in mind that you do need to find them all. That posed as problem for many webmasters, as not every link is listed in every data source. That's the reason why LinkResearchTools combines link data from 25+ sources for it's users.
In Link Detox® there's the metric Link Detox Risk that helps you identify potentially harmful links.
Once you've identified the links that need to be disavowed, it's time to collect all the source URLs, and even more important their domain.
Disavowing is mostly recommended on domain level. If you spot spammy domains linking to you, you most likely never want to see a link working from them. In some cases, your paid links are on sub-pages of authoritative domains tough, then you would not disavow the domain but the URL.
It's important to note that disavowing links can be a tricky process, and it should only be done with care. If you're not sure whether to disavow a whole domain or only a specific URL, it's always best to consult with an experienced SEO professional.
Now that you've added your links to the disavow file, it's time to properly format the file itself.
Creating a disavow file and uploading it to Google Search Console is the first step in invalidating links to your domain.
So once you have compiled the list of links that need to be disavowed, you'll want to add them to a new text file. A basic text editor will work just fine for this task.
If you want to disavow links from a specific domain, you should use the "domain:" operator to specify the domain you want to disavow. For example:
domain:example.com

This will disavow all links from the "example.com" domain.
However, if you only want to disavow a specific URL from a domain, you can use the "url:" operator followed by the specific URL you want to disavow. For example:
url:http://www.example.com/bad-page.html

This will disavow only the specified URL ("http://www.example.com/bad-page.html") from the "example.com" domain.
Using this method, you can disavow unwanted links that have come to breach Google's guidelines.
This means that
Once you have properly formatted your disavow file, you'll want to upload it to your Google Search Console account.
To do this, navigate to your "Manage" tab, click on "Disavow Links," and select "Upload a new disavow file."
Once you've selected "Upload a new disavow file," you'll be given the option to either upload your disavow file or paste the file's contents directly into the text box. Once uploaded, Google will display your disavow file in the "New Disavow" section. It's important to note that Google will only accept the disavow file if it is uploaded and formatted correctly.
Upload of the Disavow File is only possible via a hidden link to the Google Search Console.
There are a few things to keep in mind before disavowing links.
It's important to understand that disavowing links will not remove them from your site. It simply tells Google that the links should not be used in their algorithm. You'll need to take other actions, like removing links from your site or filing a DMCA takedown, to remove the links from your site.

Keep in mind that disavowing links will impact your overall link profile. This means that your rankings will likely drop, so it's important to only disavow links that you know violate Google's policies.

Keep in mind that disavowing links will likely take a few months, so don't expect to see any immediate changes unless you use the Link Detox Boost technology.
Disavowing links will "neutralize" the links from your link profile and help you avoid any issues caused by unnatural links.
Since you'll be giving Google the go-ahead to ignore these links, they won't impact your rankings. This means that disavowing links can help you recover from a low-quality link penalty or even a manual action.
Disavowing links can also help you avoid the dreaded manual action penalty. If a large number of low-quality links are pointing to your site, Google may manually penalize your site for having "unnatural" links. A disavow file can help you avoid this penalty.
There are several advantages to using an online tool to disavow links.
It's a lot quicker to gather and upload links with a tool than by hand.
An online tool will help you avoid common pitfalls, like generating the wrong disavow file format or forgetting to include some links in revisions of the file.
Link Detox is the original software to find and disavow toxic links. Link Detox is embedded in LinkResearchTools, a software suite specialized for ongoing link analysis with a lot of other powerful tools, like Link Detox Boost.

Before you begin disavowing links, it's important to understand how it works, how long it will take, and how it will affect your site.
Since every website is different, it's impossible to predict exactly how long the process will take. It depends on the number of links you have to disavow and how long it takes you to gather and upload the links. You can expect it to take anywhere from a few days to a few months.
Not understanding how the process works - The first mistake many make is not understanding how the process works. You should understand what links you need to disavow and how to properly format your file.
Not having a process - The next mistake many make is not having a process. It's important to have a plan of attack to make the process as efficient as possible. This includes everything from how you gather the links to how you upload the file.
Not disavowing all links - The last mistake many make is not disavowing all the links they need to. It's important to thoroughly go through all of your link sources and disavow as many as you can. You never know which ones Google will penalize you for or which ones you'll need to remove later.
We've seen a lot of mistakes or outright scams from clients buying the backlink audit services or even mistakes when doing it themselves.
Here's the list of the most frequent link audit fails sorted from 7 to 1, being the worst and most terrible mistakes.
Avoid these link audit mistakes; they can cost your business or job.
This is a very popular miosconception on how to disavow works.
We often see people create a disavow file, hand it back to their clients for upload or upload it themselves to Google Search Console (GSC) using the Google Disavow tool. Then they just sit back and relax.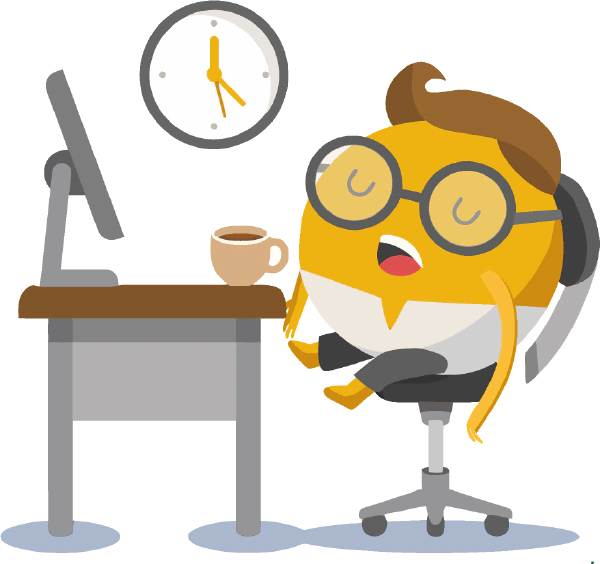 Even if that is the perfect disavow file, it can take months for Google to re-crawl those links.
Do you want to recover from a Google penalty in a few months? Or do you want to have those rankings back in a few days only?
After you upload a disavow file to Google, don't sit around and wait. You have no time for that.
You can force the Google bot to re-crawl your disavowed links faster. That's what we built Link Detox Boost (BOOST) for in 2013.
It speeds up the re-crawl of the links you have in your disavow file. If you don't use it, don't expect to recover your rankings fast.

Solution: Make Google re-crawl the links you disavowed much faster.
Implementation: Run Link Detox Boost 48 hours after you upload the disavow file.
If you don't invest in a complete crawl, or a complete link audit for your website, you are in trouble.
Make sure you check the automated recommendations that Link Detox makes.
If you save on the budget, you will miss the diligence needed.
A common pattern we see is that SEOs disavow all the links from weaker domains, say lower power or low DR, regardless of their quality.
A weak link could be a great link!
You run the risk of disavowing 50% of your natural links doing that. You cannot judge a link's risk or quality just by looking at the overall number of referring domains (which Ahrefs DR measures, for example).
Your backlink profile needs a mix of links.
The time and resources that you invest in doing your backlink audit work will certainly pay off big time.
Solution: Review all the backlinks using the Link Detox Screener and disavow the ones that you don't find helpful for your website.
Implementation: Do it yourself or hire a link audit professional.
Link Detox is a very helpful tool, and it saves you countless hours. Just keep in mind that there are a few steps that you need to go through if you want to obtain reliable results:
Classify at least 80% of your keywords (anchor texts) and "Recalculate" the report right away. We use all this information to calculate the DTOXRISK as accurately as possible. If you don't press the "Recalculate" button, you're looking at the wrong DTOXRISK

Upload of extra backlink data files

Upload your latest disavow file on the first start

Connect your Google Search Console and Google Analytics account

Connect external backlink sources using API keys
Solution: Ensure correct and complete backlink audit setup.
Implementation: Get a kick start with a private site clinic. Consume the training material and do all the link audit work yourself, or hire a LinkResearchTools Certified Professional to do the work for you.
LRT gives you a full picture of your backlink profile because you need it for your backlink audit.
In addition to what other tools call "Live links" or "Fresh links," you also need to look at
deleted links - because often they are still there and just blocked the generic SEO tool link crawler in robots.txt
unverified links - similar to "deleted links" these may be there, but the website was down and needs a retry, or blocked the specific crawler IP. In LinkResearchTools these special cases are handled, and links are kept monitored.
We have seen dramatic improvements from disavowing spammy "deleted" links.
Solution: Combine as many backlink sources as possible and look at the complete backlink profile get the full picture.
Implementation:** Choose software & a plan that allows you to analyze as many backlinks as possible.
Did you do a link audit in the past but still haven't recovered your website's rankings?
The number one reason why that happened could be that you haven't done a thorough enough link audit.
Above we gave you an idea of what it means to go after "deleted" links.
We recommend to re-audit your backlink profile again, using all available data.
Partial backlink audits don't work.
While nobody can say for sure which exact links are used by Google and which not.
But
leaving out links on noindex pages (like Ahrefs),
leaving out links that were not crawled in the recent six months (like Semrush),
seem like a very bad idea when trying to perform an effective backlink audit.
Remember, Google takes all your backlinks into account. If you still have a lot of old, spammy links in your backlink profile, your website will never rank well. Take the time, look at your full backlink profile and enjoy all the benefits that come with a significant organic traffic increase. You'll have more leads, and you'll have more sales. It's all up to you and your willingness to do your backlink audit the right way.
Just think that when you pay for backlink audits, you pay to increase your organic traffic significantly. And organic traffic brings you leads and sales. You invest money to make money. Business doesn't work otherwise. We learned that a long time ago ourselves.
This is the worst link audit mistake and certainly a scam. We've heard agencies brag about how they first cause fear with a (wrongly generated) Link Detox Risk scale that is in the deep red.
Then sell the client on massive link removal with a success fee per removed link. Then just bulk email EVERY webmaster for EVERY link. And charge for every removed link.
To recap: In this case, the agency doesn't even care to find out which links might be hurting you, or using Link Detox right. All they are doing is abusing our brand and reputation to scare the client into buying a link removal plan, then charge by the link.
Solution: Don't allow anyone to disavow/remove all your links. That's the biggest link audit mistake.
Implementation: Choose your service provider carefully.
Some people say that they don't need backlink audits because Google takes care of it all for them.
Really?
Even if Google would solve all the Spam practices, negative SEO attacks from competitors, and such…
…would they also fix your site to make inbound links reach the destinations they are supposed to?
We don't think so.
And besides that, Google has a history of saying one thing and doing (or not doing) another thing.
Take responsibility and control your backlink profile, because even Google suggests doing so.
Google's John Mueller said in this webmaster hangout at the 16:44 mark that in some cases, disavowing or cleaning up bad links to your site may help Google's algorithm trust other links to your site.
Solution: Don't believe that things are magically being taken care of - you might find it's not.
Implementation: Consider backlink audits as part of ongoing link analysis for your website.
Some SEOs panic and start disavowing anything hell-for-leather just because they are trying to bring their DTOXRISK below a 1000 as fast as possible. I have even seen cases where all links with medium DTOXRISK got disavowed in bulk like crazy – without a manual review. Well, if this sounds familiar, let me give you one advice: disavowing the wrong links can and will harm your rankings just as well. A good ranking requires good backlinks.
If you go ahead and carelessly disavow all links with medium DTOXRISK, for instance, your backlink profile will not look natural.
And this will be the reason for a Penalty. Reviewing your backlinks individually before actually disavowing them is just indispensable. But luckily, there are tools out there that make it easier. We also don't recommend to anyone to wait for weeks or months until Google finally takes your Disavow file into account. There are better ways. Use them!
A disavow file will help you clean up your link profile by letting Google know which links you don't want to use in their algorithm.
Disavowing bad links can help you recover from low-quality link penalties or avoid them altogether.
Before you begin disavowing links, it's essential to understand how it works and how long it will take. It's also important to remember that disavowing links will impact your overall link profile, so it's crucial to only disavow links that violate your site's policies.
Cheap SEO consulting and partial link audit work will cost you more than what you saved. It's not about saving maybe hundreds of dollars in software fees or thousands in service fees. It's about recovering and protecting your business from Google Penalties.
When you look for a link audit from a professional to do the link audit work for you, we know our LRT Certified Professionals, and we stand behind them.