Common Backlinks Tool (CBLT)
Find link intersections for up to 50 domains.
Common backlinks of your competitors can help you big time! Find link intersections for up to 50 domains. Pick the best backlinks of your competitors for yourself.
Features
Engage in advanced link building

Find your competitor's best link sources

Use the famous "hubfinder method" in your link building

Find industry hubs that link to your competitors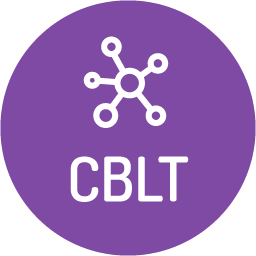 Benefits
Find common backlinks from up to 50 domains

Spot link opportunities you won't spot elsewhere

Use proven link prospecting methods

Filter analysis results by the most important SEO metrics
A quick primer on using Common Backlinks Tool
The Common Backlinks Tool (CBLT) helps you find link prospects by looking at where your competitors are getting their links from in common.
By using the common backlink link building strategy, you can improve your organic search rankings significantly. CBLT helps you understand what your competitors have in common.
If we look at this highly simplified diagram we can see that A to H are link sources and 1, 2 and 3 are three competitors:
In the diagram both A and F have links to all three competitors, the other link sources don't. This means that A and F are the common backlinks for these three competitors.
Those common backlinks could help your rankings big time if you acquire a link there, too.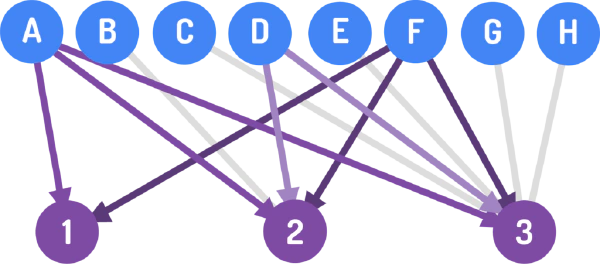 Quickly find and analyze your competitors link profile
You can quickly find your competitors by using the 'Find Competing Pages' feature and searching for your chosen keyword. You can then choose the language, search engine country and decide if you want to look for pages or domains. You can enter up to 50 URLs and of course, you can also do this manually either one by one or pasting them from a list.
Get a quick overview of the metrics of the common backlinks

The histogram shows the common backlinks of your competitors and groups them according to the strength of the commonality and the chosen metrics. This makes it easy to decide how to prioritize further analysis. In the above example, you may decide to begin looking at the common links that have a Power*Trust = 8-12.
Quickly spot commonality with the results matrix
The common links can be seen as a number in the Co# column and are also represented by the points in the matrix. Clicking on the points in the matrix will launch the Quick Backlink Checker (QBL), showing the backlinks to the entered domain. You should try to get similar backlinks to these.
If you wish to see more metrics for a detailed competitor backlink analysis, you can run the CBLT in Detail mode and select which metrics are important to you.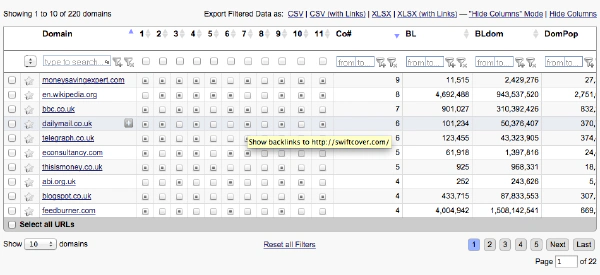 Unique SEO Technique
This Link Building Method is not available in any other SEO tool.
25+ Link Data Sources
Link Data from 25+ Data Sources combined.
Full and Rich Exports
You get full XLS exports and rich PDF exports, while competitors cripple their data exports at sometimes 10k rows already.
Link Brain
We can assist you with decades of experience in SEO and links. This is not a matter of course with every SEO software provider.
Dynamic Filters
Filter your results by up to 150+ SEO metrics.
No Trash Data
The links that we DO NOT deliver to you matter! We take pride in filtering out as much nonsense data from other sources as possible.
How the Common Backlinks Tool works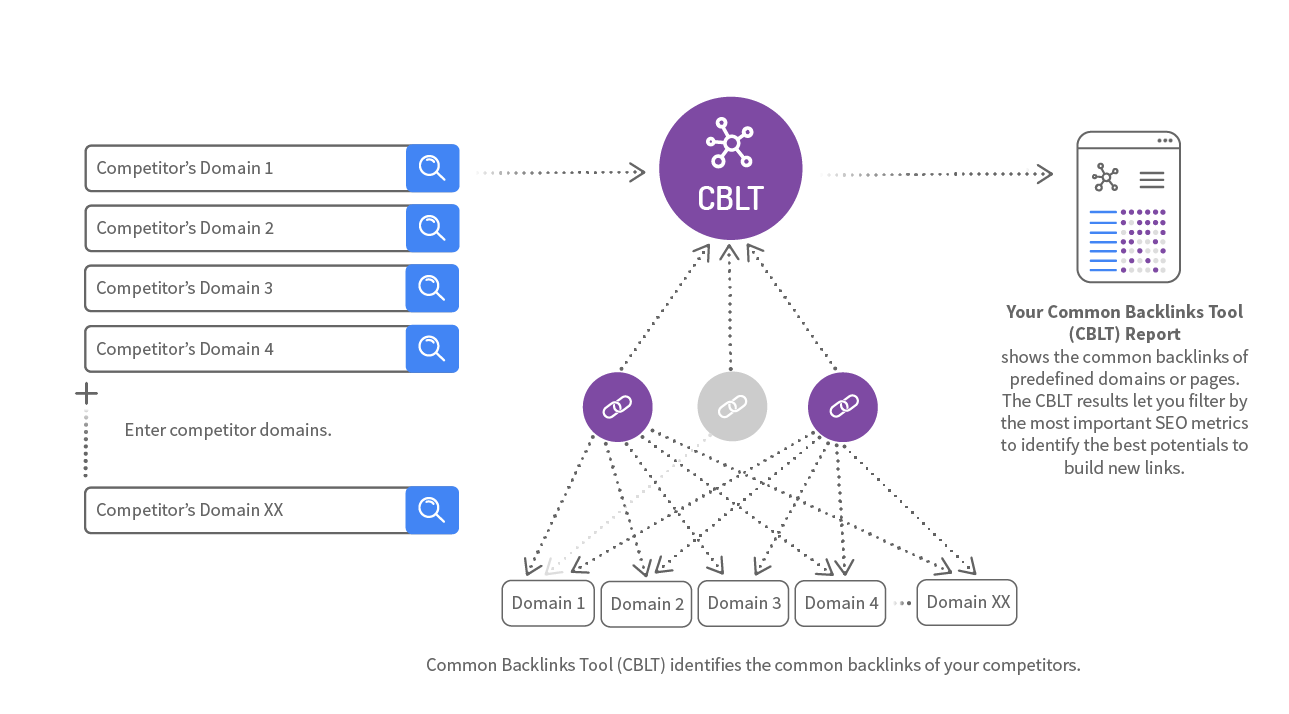 Learn more about Common Backlinks Tool