SEMY award shortlist for "SEO Software Innovation"
We feel incredibly honored to be on the shortlist for the SEMY Awards two times in a row. This time, we are nominated for the 2017 SEMY Award for "SEO Software Innovation" for our Link Redirect Trace Browser Extension. Last year, LinkResearchTools won the SEMY Award for the "Best Special SEO Tool".
Read on and find out:
why looking at links is important
what the Link Redirect Trace can do for your business
which data you can easily find in your Browser
In this blog post, you will also find a recording showing you how you can use the Link Redirect Trace Browser Extension efficiently.
Get the Innovation for Your Online Business
The Reason we are nominated two times in a row is our constant improvement
Even though we already won the 2016 SEMY Award for the "Best Special SEO Tool", we didn't rest on our laurels. Constant improvement and development are one of our main goals to always give our customers the best user experience. You can find out here what we already achieved since the beginning of the year.
Links are still one of the TOP Ranking factors for search engines
Finally, people are starting to talk about links again!
It was about time because Google confirmed that links are one of the Top Ranking factors. So why wouldn't you use them?
Google said, just good content won't do the trick. If you want to push your rankings, you need links.
But "The more, the better" doesn't apply when it comes to links. You need to know if they are powerful or risky. And not just that, you also need to find out what kind of links they are. And we want you to find that out easily.
Use the popular Link Redirect Trace Browser Extension
With our Link Redirect Trace Extension, you can perform advanced, comprehensive and, most importantly, correct analysis of links, redirects, and Rel-Canonicals for your SEO analysis, On-page SEO, Off-page SEO, competitor analysis and more.
You can see instantly if the page has NOINDEX/NOFOLLOW tags, if it is blocked in robots.txt or X-Robots-Tags, how powerful a Link is with our famous LRT Power and LRT Trust, and much more.
The Link Redirect Trace Browser Extension is an all-in-one solution to evaluate a link. You can also use it to check if your configurations are working correctly. If the page is really NOINDEXED now, does the redirect work? All these answers are just one click away.
Did you know that redirects pass link penalties since 2013? One more reason to evaluate your links in great detail. Your site may have good links at first glance, but if there is a hidden redirect coming from a domain that got a penalty, you will inherit that.
Find out in how many ways you can use the Link Redirect Trace Extensions
We at LinkResearchTools (LRT) work with the extension daily and so can you. Let us show you what the Link Redirect Trace Extension is capable of.
Improve User-Experience - Find and fix slow redirects using redirect timings
Spot On-page SEO issues
Analyze and reduce redirect hops
Track links from advertising & affiliate networks
Check your competitor's links
The Link Redirect Trace Browser Extension can do even more! Check out what it does for you and find some exciting use cases.
Enjoy more SEO Browser Extensions by LinkResearchTools
We know that time is money and therefore time needs to be used efficiently. So why waste your time for starting an SEO Tool when you can get the data you need in your Browser?
Our customers and we expressed the wish to have some of the strongest metrics just a fingertip away. So we invested a lot of time into building great browser extensions.
Did you know our free browser extensions that 10000s of users love?
Now is the best time to install and try them.
If you're looking for an efficient way to track redirects and headers while browsing, Link Redirect Trace is the right extension for you.
It provides the most in-depth link redirect data available, performs advanced, comprehensive and most important correct analysis of links, redirects, and REL-canonicals and so much more.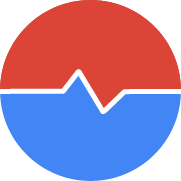 This toolbar is more than a replacement for Google's toolbar PageRank. Apart from the link power, it also measures the trust of the links pointing to a certain domain.
LRT Power*Trust is THE one metric you must look at to quickly judge the overall impact of your links.
Helps you customize your searches in Google, Bing and Yandex and enjoy looking at the advanced LinkResearchTools SEO metrics on every page you open. Backlinks, Power*Trust, keyword ranking, link velocity trends, engagement metrics and social media shares. You have it all in your browser.
Here's what users have to say about the LRT Browser Extensions
Ashley Turner
"Really good extension for measuring the not only strength metrics but the trust of a website. From a glance, you can see if suspicious links may be at play." - LRT Power*Trust Extension
Ramón Rautenstrauch
""The solution" for checking redirects. Great idea that also works great. Every online marketer should install this extension."
- Link Redirect Trace Extension
Christiaan Bollen
"LinkResearchTools keeps developing these great extensions for Chrome and Firefox. As a SEO professional it is almost impossible to not use one of the LinkResearchTools products these days. If you don't use them yet, let this toolbar convince you." - Link Research SEO Toolbar