Save time with the new Link Detox Screener and find TONs more links
We are proud to present you our April product update that will boost productivity and link data quality in your work big time.
Two important high-level improvements
Link Detox Screener got more accurate, more detailed AND faster – cut down those audit hours
You can now run backlink audits with Link Detox for much bigger link profiles than ever before.
Seriously, our Superheroes and Agencies will see a MASSIVE increase in links.
Up to 1 million extra links for the current Agency plans now, all included in your plan.
Read on and learn about how you can analyze your backlink profile in never seen before possible coverage, speed and still save time!
We were amazed what we could do now,
and we hope you will enjoy it just as much.
Did we mention that all existing customers get these benefits at their existing plan rate as part of their grandfathered rate?
But first, let me tell you about our Launch
1. Link Detox Screener faster, more accurate, more detailed
We strongly recommend that you check the links you include in your disavow file. That means you need to have a closer look at the websites you mark with "Disavow." Using the Link Detox Screener tool from inside Link Detox, you can quickly review website after website while looking at important link data about a specific page.
1.1 Highlight Links
Now you can quickly spot all the links on the pages you're browsing. We're highlighting all of them for you. More than that, you can see the HTML code for each link and quickly spot NoFollow or hidden links.
By using the up and down arrows on your keyboard, you can jump from one highlighted link to your domain to another.
▲= Previous Link on Page
▼ = Next Link on Page
1.2 Faster Loading/Caching
We have some more good news. Thanks to the new caching technology that we implemented, the websites will now load much faster inside your Link Detox Screener. If a website takes more time to load, you will see our spinning dots, showing that it's loading. It may be that the website is down or has some technical issues when we're making the display request. That's something that we have no control on.
If we encounter an issue when loading a website, we will display a relevant error for you.
1.3 Show all links and keywords for a page
Your work will go much faster if you use the hotkeys in the Link Detox Screener.
We added the L Hotkey for the new "show all links on the page" feature. Hitting this hotkey will display a list of all the links on the page to your domain, including:
the anchor text - for you to quickly spot if it's a money keyword and
link status - for you to see at a glance all the Follow and NoFollow links
By using the up and down arrows on your keyboard, you can jump from one highlighted link to your domain to another.
▲= Previous Link on Page
▼ = Next Link on Page
Here is the updated Link Detox Screener Hotkey list:
A = Disavow Whole Domain ("A for ALL here is spam")
D = Disavow Individual Link
W = Clear Disavow ("W for Wipe this Page of my Disavow File")
S = Skip Sitewide Linking Pages
C = Add comment to Disavow File
G = Rate Link as good
B = Rate Link as bad
J = Jump to Page
L = Show all Links on the Page
⏴ = Previous Page
⏵ = Next Page
▲ = Previous Link on Page
▼ = Next Link on Page
If you're using Link Detox (DTOX), but never worked with the Link Detox Screener, it's a great time to start. We worked on improving it, and many SEOs already consider it a time-saver for their link audit work.
1.4 Trusted SEO metrics at your fingertips
You can save a lot of time and have an overview of the:
1. DTOXRISK
2. Link Status
3. Anchor Text
5. LRT Power*Trust for page and domain
2. Increased backlink profile size coverage
We now estimate the potential backlink size much better and include data from yet another external data source we didn't include in the past. In some cases, this means you can now audit 3x, 10x or even 20x bigger backlink profiles.
Should we really audit all the backlinks? (Webmaster with millions of Backlinks)
2.1 Don't just look at one slice of your backlink profile
Only looking at a part of your backlink profile is not a top-level approach. Don't use this approach for your website and don't use it for your customers.
Why?
Because all your backlinks are important. Even the old ones. Analyzing only a part of your domain is like doing a health check only for half of your body. Think of all the negative SEO out there.
Think of all the old, spammy links you never disavowed. They are still part of your backlink profile, hurting your rankings and ready to trigger a Google Penalty any time.
2.2

Superhero and Agency plans get 20% more free of charge!
All existing clients that have a "Superhero" or "Agency" plan get their limits bumped up by 20%.
This means 600k links maximum domain audit size for Superhero and 6 million links for the Agency plans.
By our improvements in 2017, you often can get 2x 3x or even 20x more backlink data in your audit. We do that by including data from yet another commercial external data source. This way, you can now perform that backlink audit on a much bigger picture and cleanup up links you may have been missing before.
This increases the value of your existing Superhero or Agency plan massively. The extra 20% in your plans mean an extra 100k for the Superhero and an extra 1M (yes, MILLION) for the Agency plan.
Of course, we still recommend that you upload and connect all the link data sources possible to get as many data as you can.
But don't worry about the new price for the Superhero you see on our page. If you already secured your Superhero plan in the past, you will get all those extra links at NO COST, thanks to our Price Grandfathering Privilege our customers enjoy.
2.3 Backlink Profile Audit Size Warning
…so you can now do much better in analyzing bigger backlink profiles.
Google takes all your backlinks into consideration. No matter if they are new or old. If you decide on a Backlink Audit software that is not suitable for your domain, this can get your website in trouble.
Because our link data got so much richer, for some domains your existing plan might not be a good fit, despite the 20% upgrade we gave you.
You can see in your Link Detox (DTOX) reports, how big your domain REALLY is based on our today's capabilties. Make sure to get the most complete picture of your backlink profile.
For all past Link Detox reports, we also give you an estimation of how big the possible link profile is now. We make an estimation for links as well as for referring root domains.
In the two pie charts you see how big or small the previous Link Detox report was in terms of backlinks and referring domain.
Go ahead and click that Re-Run button if you see this message! You will be amazed by how many links we can find now.
By re-running you make you can utilize the full power of the improved LinkResearchTools (LRT).
Don't leave your rankings to chance!
Analyze not just a fraction of your
Backlink profile but as many Backlinks as possible.
Become a better SEO and rock the search engines.
3. LinkResearchTools (LRT) - SeoTools for Excel Integration
We're proud to announce that some of the powerful LinkResearchTools (LRT) metrics are also part of SEO Tools for Excel alongside other powerful SEO, social, business intelligence, scraping and other tools.
You will get LRT Power, LRT Trust, LRT Power*Trust and Link Velocity Trends (LVT).
4. Link Redirect Trace for Firefox
While thousands of SEOs already use and love our Link Redirect Trace extension for Chrome, we're happy to announce that Firefox also approved this extension and listed it officially on the Firefox Add-on store.
Here's what the Link Redirect Trace Extension does for you
detects every link redirect hop
shows you the LRT Power*Trust per Link Redirect hop
analyzes robots.txt for every hop
analyzes HTML <head> NoIndex, NoFollow per redirect hop
analyzes the HTTP header X-Robots Noindex, Nofollow, NoArchive
shows cookies set for each redirect hop – understand those affiliate ad links.
...and more
You can use the Link Redirect Trace Extension to
discover On-page and Off-page SEO issues
check your competitor's links
check your affiliate links
check links after a website migration or redesign
track a hacker website redirect
detect a Google penalty
...and more
Link Redirect Trace Extension
- Quick Start Course -
Everything you need to get started with Link Redirect Trace. Learn how to perform advanced, comprehensive and most important correct analysis of links, redirects, and REL-canonicals.
5. Conclusion - What's next
We have a lot of new features in the pipeline, some of which we already teased you about in our LinkResearchTools release for February 2017 – Data Quality, Usability, and Performance remain our goals.
We have these new big estimated link profile available in Link Detox in this release. Soon we'll show them everywhere in the application.
If you don't have all our browser extensions yet, now it's a good time to install and make the most of them.
If you're looking for an efficient way to track redirects and headers while browsing, Link Redirect Trace is the right extension for you.
It provides the most in-depth link redirect data available, performs advanced, comprehensive and most important correct analysis of links, redirects, and REL-canonicals and so much more.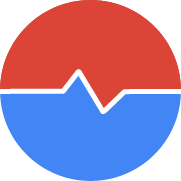 This toolbar is more than a replacement for Google's toolbar PageRank. Apart from the link power, it also measures the trust of the links pointing to a certain domain.
LRT Power*Trust is THE one metric you must look at to quickly judge the overall impact of your links.
Helps you customize your searches in Google, Bing and Yandex and enjoy looking at the advanced LinkResearchTools SEO metrics on every page you open. Backlinks, Power*Trust, keyword ranking, link velocity trends, engagement metrics and social media shares. You have it all in your browser.