FAQ Google Penalties - Frequently Asked Questions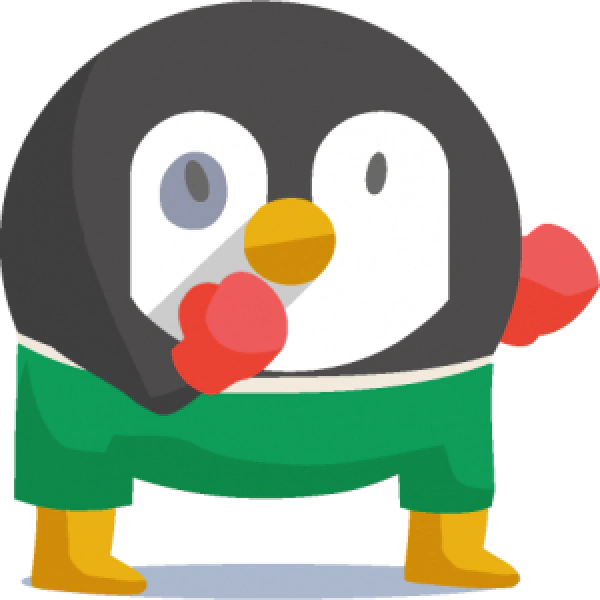 What is the first thing I should do to recover my Google rankings?

We recommend running a Link Detox report on your domain, taking these essential steps:

Connect your Google Search Console account to LinkResearchTools (LRT).

Specify your country, language and niche in the settings and classify at least 80% of your keywords.

Gather all available link sources and upload your own backlink/ disavow lists if available.

Enter your keywords into the Automatic Keyword Classification section

Run a report and get an understanding of your overall link profile quality.

Use bulk actions to make disavowing more efficient.

Review and rate the remaining backlinks manually; the Link Detox Screener will make your work more efficient.

Create a Disavow File and upload it to your Google Search Console account.

Wait for 48 hours and then run Link Detox Boost (BOOST) to make Google really take notice of your Disavow File.
How long do I need to wait for Google to re-crawl the links in my disavow file?

Don't wait for Google to re-crawl your links. It can take weeks or months until they discover your Disavow File and crawl all the bad links you have in there. Since Penguin became part of the Google Core Algorithm, they stated that a website could recover or be penalized when it is re-crawled or re-indexed.

Playing the waiting game with Google is always frustrating. It is the same for both algorithmic and manual penalties. You can make Google acknowledge your disavow file right after you upload it to Google Search Console. Link Detox Boost (BOOST) speeds up link indexation and your recovery from a Google Penalty.

We built Link Detox Boost (BOOST) to help you push Googlebot into re-crawling the low-quality links you have already asked Google to disavow.
Do I have to get new links to my website if I have a Penguin penalty?

Firstly, you need to do a full link audit. Remove or disavow all the toxic links you have in order to get rid of the Google penalty. If you still have bad links pointing to your website, you need to focus your SEO efforts around the link audit. Building new links will not help too much if your link profile is still not healthy.

After recovering from a Penguin penalty, websites are usually weaker than before. By disavowing and removing links, you get rid of a lot of backlinks that might have even helped you rank well in the past. At this point, you will need some great, relevant and Penguin-friendly links to win back your position in the search results.

As Gary Ilyes said:

"Ranking without links is really, really hard."

A website cannot rank without links because links are Google's no. 1 ranking factor and it's through links that Google discovers your website.

There are a lot of link building techniques you can use to get new high-quality backlinks:

give a testimonial

list your site in trustworthy directories

write a good guest post

discover the common backlinks that your competitors have

get an indirect backlink from your competitor

turn your mentions into backlinks

find the healthy and strong backlinks that your competitors have

find the most relevant link building opportunities

launch a giveaway campaign

use infographics

publish research reports and case studies

…and this is not all.

You should aim for fewer high-quality links, rather than thousands of links that bring no value to your backlink profile. Weak or risky backlinks won't help your rankings at all. It could get worse too. These type of links could cause a Google penalty and severe (possibly 100%) loss of organic traffic.
How do I know if an expired domain was hit by a link penalty?

It is possible for an expired domain to have been hit by a Google link penalty. In fact, the penalty may have been the reason why the domain expired in the first place. If you are considering buying an expired domain, it's important to run a thorough link analysis to check for any potentially harmful links. You can use a tool like Link Detox to do this. In basic mode, Link Detox can quickly and easily identify any potentially toxic links that may be affecting the domain. If you find a high number of toxic links, it may be best to avoid buying the domain.

If you decide to go ahead and purchase the expired domain, it's important to clean up any harmful links and disavow them using Google Search Console. You can use Link Detox in complete mode to do this, and also to find and redirect any links that are hitting 404 pages. This can help rejuvenate the expired domain and improve its search rankings.

These are the steps needed:

Use Link Detox before buying the expired domain #

Run Link Detox in "basic mode" as this will be faster and cheaper for you.

Be aware that you WILL find toxic links.

That's OK, because with help of Link Detox you can disavow those, and also those of redirecting domains.

Look for

Links with high LRT Power*Trust and low Link Detox Risk.
Links with high LRT Trust but low LRT Power (you can improve those later).
Links from well known sites, even if they are weak.
Redirects coming in. Those redirects may pass a penalty and you may need to run a Link Detox on those later.

If above gives you a satisfying feeling, then go for the domain.

Use Link Detox after buying a expired domain #

After you acquired an expired domain

Setup Google Search Console for it

we recommend the DNS mode
authorize all properties you know of - e.g. www.domain.com, domain.com, help.domain.com, etc
Warning: the disavow tool only works if you use the above property method, not the fairly new "Site wide authorization"

Run Link Detox in "complete mode" - this time we go for all the details.
Perform the following steps

Connect Google Search Console and any other link data APIs like Ahrefs, SEMrush or Majestic
Follow all steps through to a thorough Link Detox setup
Process the Link Issues and make sure your risk goes below a 1000.
create your disavow file
import it to Google Search Console
run Link Detox Boost to make the disavows work in

Use Link Detox and LJR to rejuvenate an expired domain the right way #

Make sure you disavow all bad link in Link Detox first
Use the LJR tool to find all links that are hitting on 404
export the redirects into a .htaccess file and apply to your webserver

All this can have been done before purchasing the domain already, but why spend the time if you don't manage to acquire it?