Auch verfügbar in Deutsch: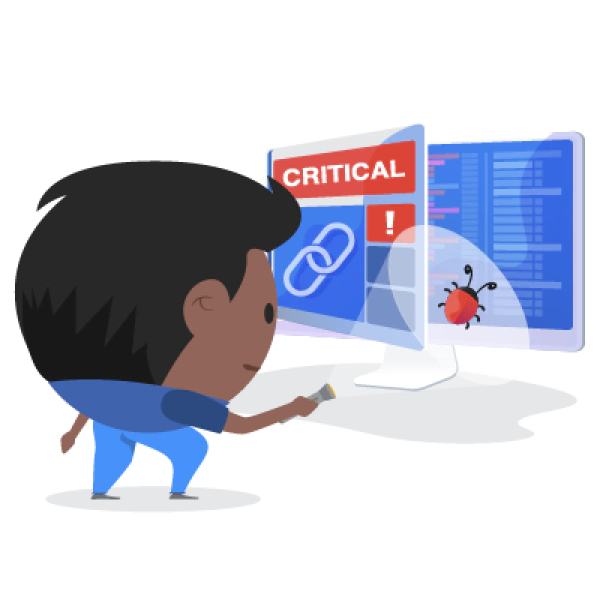 It's hard to find an industry as dynamic as SEO is. Only a couple of years ago, you could easily rank with low-quality content and with tons of fake and irrelevant backlinks.
After the first Google Panda update in 2011 and the first Google Penguin update in 2012, things became drastically different. Every new Google update meant new quality rules that changed the internet for good. Webmasters have just two options, to adapt to the ever-changing rules or to disappear from the SERPs.
Read on and learn all about:
How you can improve your existing Backlink Profile
Why you need to undisavow your backlinks
How you can make your changes kick in faster to increase your traffic sooner
Also do not miss the case study about link undisavow with real examples.
A website that looked suspicious or that had no links one year ago, now may actually be owned by someone else or it may have been cleaned up, it may now have authority. If you included that domain in your disavow file, then you want that link back. Ongoing review and re-avowing is part of the Link Risk Management process. You must constantly review your disavow file, since the Web changes every day and you surely have some very good links in there. In many situations, especially while working under pressure, some webmasters and SEOs made a lot of mistakes. Most of them didn't think twice before doing a mass link disavow. They didn't put time and effort into analyzing whether a link was good or bad. They just disavowed all of them, with the sole goal of having a Google Penalty revoked as soon as possible.In the end, even if those websites recovered from a Google Penalty, they lost many good and strong backlinks and they never managed to gain back the good rankings they had before.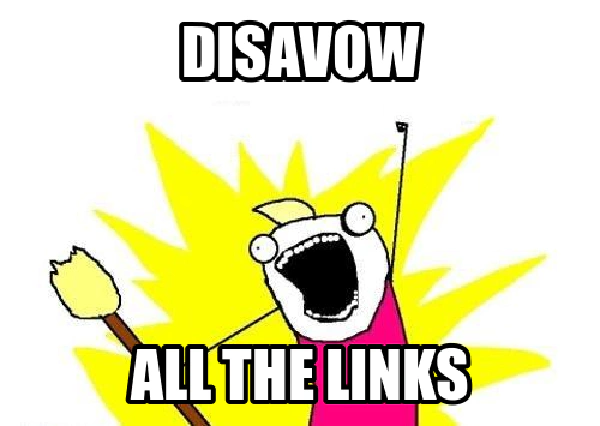 If you don't fix the mistakes that were made in the past, you will lose many potentially good backlinks. You MUST get some of those gems back to boost the rankings and increase traffic!
Link Detox has a Disavow File Audit mode that allows you to see the DTOXRISK for each disavowed link, helping you find some great backlinks that you already had. All you need to do in order to earn them back is to un-disavow them. The Disavow File Audit mode allows you to see the current link risk for every backlink you already disavowed.
6 Reasons Why You Should Check Your Disavow File Again
Thanks to this mode, you will be able to fix all the mistakes you made in the past. As soon as you see some potentially good backlink, you can check it and undisavow it. After that, export your new disavow file and upload it to your Google Search Console. All backlinks that were undisavowed will be removed from your disavowed file and Google will count them in the future.
Google has quality standards. If the owner doesn't respect these rules, his site or pages will be penalized and de-indexed from Google. As simple as that. There are many reasons why a page can be de-indexed by Google (cloaking, content created for search engines, content written to fool search engines…) In any case, you do not want backlinks from such a place.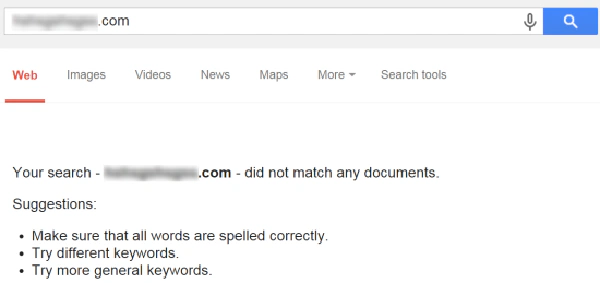 The owner of a penalized site will get a Manual Penalty alert message in the Google Webmaster Tools account. Depending on the cause of the penalty, he will get a chance to fix or clean problems and to submit pages again. If that page is indexed again, the site becomes safe. This becomes a place where you want to have a backlink again.

It happens to everybody and it happens all the time. If Google detects malware, virus or some other malicious activities, the site will be listed as dangerous, the owner will get a message in Google Search Console and the site visitors will see this: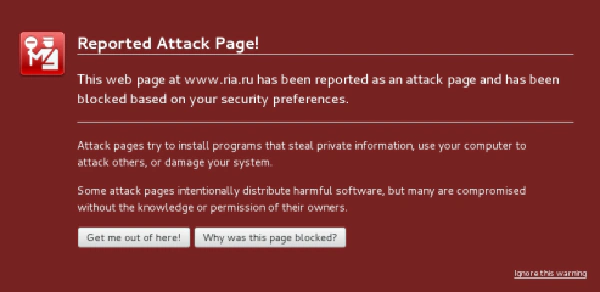 In most cases, the owner has nothing to do with this. Usually, they are victims of malware attacks. But Google doesn't care if it's the owner's fault or not. They will just list this website as dangerous and if the owner doesn't manage to solve this problem, the site will keep on being blacklisted. For you, as a website owner, a site like this is probably the worst place to have a backlink placed.
To get rid of malware is not an easy thing to do. Most webmasters have no idea where to start. The easiest and fastest solution would be to remove all files and databases and to upload the latest clean backup files. In addition to this, the owner should change passwords, clear cache memory and install safety add-ons and plugins. Once the site is clean and safe again, it becomes a good place to have a backlink again, just as it was before.
We were all there, the new fresh site with zero backlinks.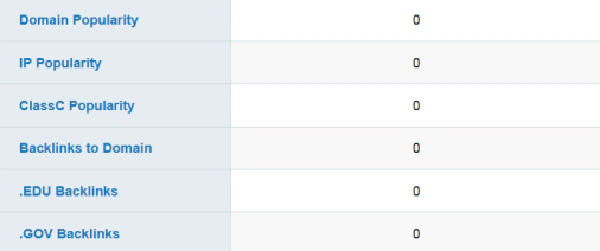 Backlinks from this site will not give you too much link juice. Even worse than that, it will look very suspicious to Google, so it would be better to disavow it and to wait for some better times.
A few months later, the situation could be significantly different, this website may have gained some great links. You want a backlink from it!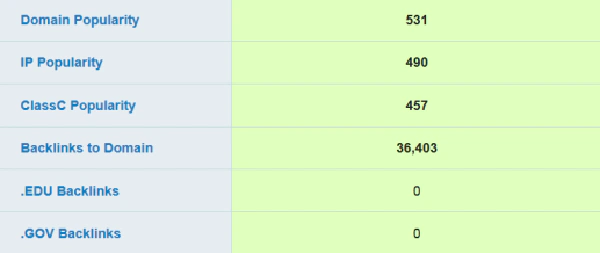 For example, a site can be listed as suspicious if it has great rankings for keywords that are not related to the niche the website is in. For example, you may notice that your website is ranking for "Viagra" when in fact, you are selling tea. This could be the result of a negative SEO attack and it can get a website in real trouble.

Such situations are bad for webmasters, but become instantly bad for you as well because you have backlink there.
With Link Risk Management, everybody can clean his backlink profile from spammy backlinks. Once spammy backlinks were removed or disavowed, the website became safe again and a good place for link building.
Abandoned forums, auto approved blogs or hacked sites. They are often the source of a massive number of outgoing links. Once they smell "fresh blood", spammers will use every opportunity for an attack. It ends up turning into something like this: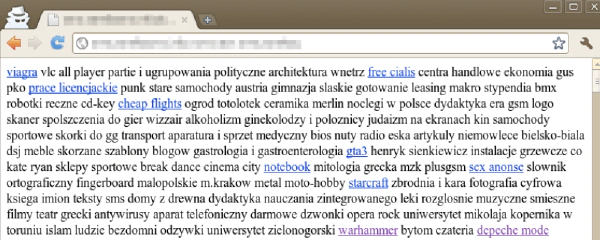 You would certainly disavow a backlink from this website.
Sooner or later, somebody will, or at least should take over the site. As soon as the webmaster removes all these links, the site becomes safe again and you will need to undisavow this link.
Different sites can be connected to the network in different ways. Many sites can have the same owner, analytics, server, IP address or C-Class. If your site is part of some network, a backlink from those sites will just harm you. Google will easily detect it and possibly penalize the whole network.

The Web changes every day, websites are sold and bought, cleaned, moved to other servers. As easy as you disavowed backlinks from a link network, you can undisavow them after a website has changed the owner or server.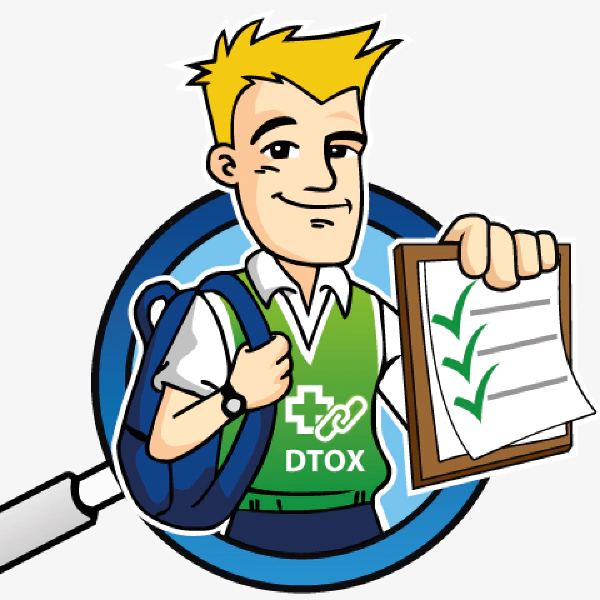 You may be missing out on enormous potential without a reality check of your disavow file.
The Disavow File Audit mode in LRT will help you find some great links hidden in the past disavows. You can easily reactivate them using Link Detox and Link Detox Boost.