34 Comments
Penguin 3.0 is Coming Soon. Will Your Site Survive?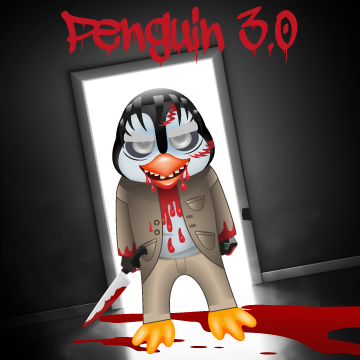 Clean up your site's backlink profile with Link Detox before it's too late
Prepare for Google Penguin 3.0 with Link Detox to make sure your backlink profile is strong.
Use Link Detox Boost to make sure Google has recrawled all your disavowed and removed links BEFORE the Google Penguin 3.0 update does the data refresh. You want to be absolutely sure, your cleanup work finds it's way into the Google Penguin 3.0 update!
Sign up to receive our insights in Google Penguin 3.0 below.
SEOs around the world still shudder when they think of when Penguin 2.0 launched. Google's algorithm change penalized countless sites. Rankings plummeted, traffic dropped, it was the apocalypse. We all knew it wasn't the end, and Penguin 3.0 update is almost here. Save your site by running Link Detox on it today!
Have you done your Link Risk Management?
Proper SEO strategy requires ongoing link audits of your backlink profile to find your bad links. Cleanup those bad links or proactively disavow them, just like Google recommends.
And you know what, if some of those links are "nofollow" and look really spammy, go ahead and disavow them anyways. If they don't help, then it doesn't hurt to disavow them. And many links from previous spam blogs and article or press release syndication sites are NOW nofollow, but might still be seen as problematic. And who says those nofollows don't change back to follow in the future?
If your not doing your Link Risk Management today, we suggest you get a Link Detox account or LRT Superhero plan, get our free training, join our LRT Associate community and clean up your act before the next game changing algorithm update becomes live.
Take our Penguin 3.0 and Link Risk Management survey and win Link Detox credits
Here is the link to the survey: http://lrt.li/p30surveyblog
As with previous Penguin Case Studies, we are working hard on cracking the Penguin algo in order to educate our users and community about techniques for your SEO and Link Building strategies.
> > > Sign Up ASAP to receive notice about our Penguin Case Studies
We will research the Penguin 3.0 update in multiple case-studies and analysis workshops as part of our Certified Link Research Tools training and certifications in the coming days and weeks.
Google Penguin Update History
This will be the sixth Penguin update by Google. Here is a history with our Case Studies for respective updates.
Penguin 5 (AKA Penguin 2.1) on Oct. 4, 2013 (impacting ~1% of queries)
Read other Google Penguin Penalty Case Studies
How to Lift a Manual Spam Action within 3 Days
Small SEO Mistakes Cause Severe Penalty
Bad Subdomains and Paid Links Penalize William Hill
WilliamHill.com Bet Big Stakes on Spammy SEO…and Lost
Referring Domain Spam and Bad Links Finally Caught Up
Did a Mystery Google Penalty Pop Protectyourbubble.com?
Google Penalty for Payday Loans Niche
CashLady.co.uk is a Payday Loan site "Stuck with a manual penalty"
How HugoBoss.com lost 39% search visibility over night due to Google Penalty
Sharp drop for HugoBoss.com and other brands – German link network crack down analysis
Combating Google's Penguin Algorithm Penalty
162 Questions You Need to Know About Risky Links to Disavow
How Halifax Bank, one of the largest retail banks in the UK, has been hit hard with a Google Penalty and lost 20% of its SEO visibility overnight
Halifax Bank: Big Brands not Immune to Google SEO Penalty – a Deep Dive [full +250% edition]
How Expedia.com's recieved a Google Penalty and lost 25% in SEO visibility
Expedia.com: A deep-dive into Unnatural Travel Link Schemes
Read our Link Risk Management Guides
The Ultimate Guide to Link Removal
How to Find, Identify, and Remove Dangerous Links
Are Back Links still relevant to Search Engines?
9 Steps – How to Check Your Link Profile
Learn valuable SEO tips and strategies from our case studies!
Sign up below for our waiting list to get our updates to your inbox ASAP
Enter your name and email below to get on the LinkResearchTools Case Study waiting list
34 Comments