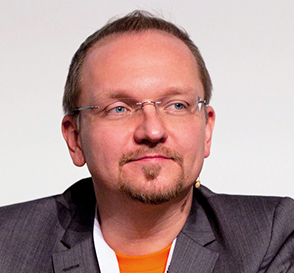 CEMPER.COM was founded in 2001 by Christoph C. Cemper and is a leading search engine marketing and link building agency, which also develops "easy-to-use" SEO analysis tools. Our team has a massive amount of knowledge in advanced search engine technology, works closely with all its customers and provides them a huge advantage in their daily experience with our Link Research Tools.
Besides that, the team of CEMPER.COM supports other companies in providing qualified traffic to their clients' websites by building links for over 500 major companies across all verticals, in many different languages, in all major search engines like Google, Bing and Yahoo.
Since 2003 Christoph C. Cemper, a well-known and distinguished expert in SEO, focuses on link building. He knows how to get high quality links on premium domains and has extensive experience in in-depth SEO analysis.
In recent years Christoph and his team were working hard on developing their own high-end SEO and link building toolkit to improve their everyday performance in link research and link building.
Finally, in 2010 Christoph released his unique link building toolkit, known as Link Research Tools. So far the inimitable tool that crawls qualified link data in real time from over 24 sources. The LRT provides a huge amount of SEO metrics which are fully integrated, from nearly every backend imaginable, like Google, SEOmoz, SEMRush, MajesticSEO, Sistrix and many more. The toolkit supports a broad scope in SEO analysis from quick backlink checks to very deep competitive landscape or link prospect research. Customized reports are created based on your keyword, topic and language. Owing to the fast processing speed, the Link Research Tools are the tools that many top SEO professionals swear on.
Christoph has graduates as a master's in business administration and marketing. Due his huge knowhow in search engine marketing and SEO, he's been invited to hold speeches and dozens of trainings around the globe. Additionally he broadcasts a lot of his SEO Knowhow in video and posts on his websites. Furthermore, Christoph is also the founder and organizer of SEOkomm, the first Austrian SEO conference.
Interested in our Link Research Tools?
Don't hesitate to contact us via e-mail or phone at our contact page.