Homepage – Link Audit & Link Building Tool for Professionals
Fresh Backlink Data
No more cached link data! In LinkResearchTools you get a fresh crawl with every report you create. Therefore, you get the most accurate and up to date data for your backlinks.
24 Link Backends
Get the full picture! LinkResearchTools is working with data from 24 link backends to provide you the best possible deep dive analysis of your backlink data.
Detailed View of your Backlink Profile
You can analyze every inbound link by 97 Link Metrics and dynamic link profile filters with LinkResearchTools. All Metrics and Filters are customizable to your needs.
FRESH BACKLINK DATA DELIVERED TO YOU WITH EVERY REPORT
Are you looking for a link analysis tool that provides you unique features you won't get elsewhere like a full aggregation of 24 sources, re-crawling, and validation of all links? A link redirect trace that shows you every redirect hop, classification of every link by Power* Trust, Buzz (social) and Impact (user engagement on site like comments, downloads) and every other magic feature you can dream of?
Confusing? Don't worry – let's just say that LinkResearchTools was built only because all other link data providers had incomplete pictures in the past and still have. Our philosophy is to combine all their great work into something even greater.
24 Link Backends
You will see the full picture of your backlink profile. LinkResearchTools is pulling data from 24 different link sources including MajesticSEO, Ahrefs, SEMrush, Moz,  Google Analytics, Google Search Console, Facebook, Twitter and more. We deliver all this data for you, no need to buy any other subscriptions to link data providers.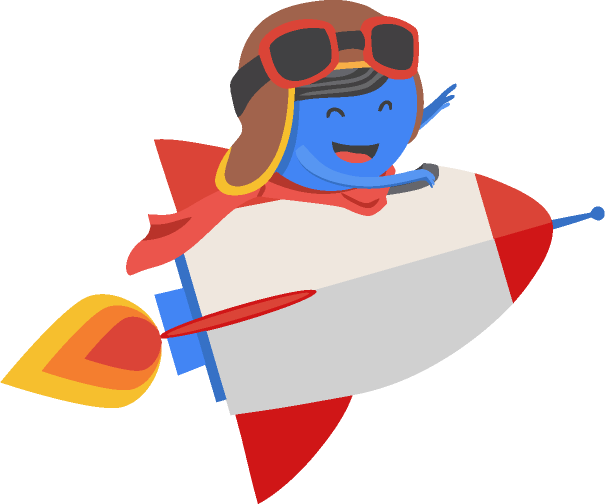 97 SEO metrics
If you are looking for industry-leading and unique SEO metrics you are in the right place! For every link and domain, you'll see unique metrics like Power (toolbar PageRank replacement) and Trust (like Trust Flow), Link Velocity Trends, Contact data, Buzz (social metrics), Impact (user engagement on a site like comments, downloads) and more.
Remove a Google Penalty
Have you been hit by a penalty like Google Penguin? Did you receive a Google Manual Action penalty notification in your Google Search Console account? Regain your lost visibility and organic traffic quick and easy with LinkResearchTools!
Link Detox Boost helps you make Google take notice of your disavow file faster. You cannot afford to wait for months until Google processes your disavow file. We help you speed up your recovery process. Our clients recovered from a Google Penalty in even as little as 3 days.
Recover surprising amounts of link juice after a website redesign or migration. Find backlinks to non-existent pages on your site at the push of a button.
Easily keep track of your inbound links and your link growth and get notified by e-mail when new links to your site are found. You can also monitor your competitor's new backlinks.
Analyze big lists of pages and domains to find the best place for a link to your site. LinkResearchTools helps you identify the best spots for new links.
Revive link juice from the previous webmaster and rebuild a strong site on an old domain in no time.
You can analyze the backlink profile of your site through crawling the anchor text and link status for each link. Over 97 metrics available in LinkResearchTools will help you accurately determine the quality of your backlinks.
Build high-quality, low-risk links that are relevant for your niche. Identify the strongest backlinks of your competitors and build the best ones for your website too. You can also steal your competitor's link juice by letting them indirectly link to you!
Find new potential link partners in your niche and get their contact information right from your LinkResearchTools report.
Build high-quality, low-risk links much faster. Analyze link building opportunities and provide your clients a premium link quality check by Link Detox for every link in no time.
With LinkResearchTools, you can search the web for contact data related to domains you specify. This makes it easy for you to reach the people you want through multiple channels.
Building links in bulks can be dangerous. Monitor the link growth of your website or compare it with up to 10 competitor domains to spot dangerous spikes and trends that could harm your website.
Free PDF: Learn how LinkResearchTools can help you optimize your SEO work
Find out how LinkResearchTools can help you optimize your SEO work
LinkResearchTools collects links from 24 different data sources and verifies them for you so you get only fresh backlink data and ACCURATE results! Our Tools provide you with a large arsenal of weapons to help you recover and improve your rankings.
Scan multiple pages and get important statistics like the number of backlinks, DomPop, LRT Power*Trust, DTOXRISK,  anchor texts and much more.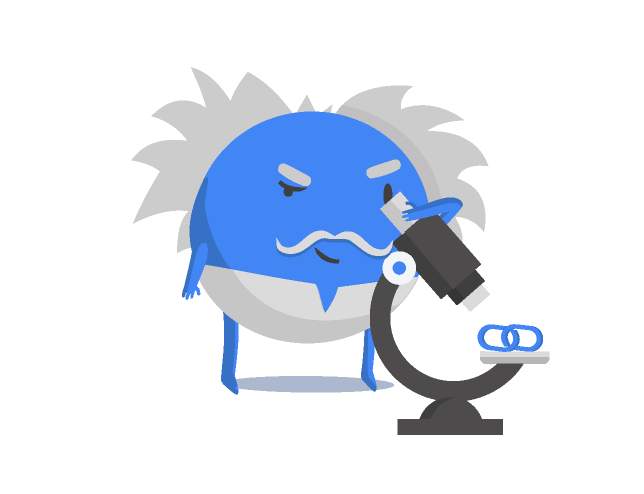 Backlink Analysis
Backlink analysis is the daily task of an SEO. Without the right tools, it can become a messy and time-consuming job. LinkResearchTools makes backlink analysis easy for you. The backlink data re-crawled from 24 backlink sources, along with up to 97 SEO metrics, make it easy for every SEO to keep a clean and strong backlink profile.
The Quick Backlinks tool (QBL) helps you perform basic analysis quickly for a domain or page. Get essential SEO metrics and charts quick and easy.
The Backlink Profiler (BLP) helps you make a detailed analysis of the backlink profile of your site through crawling the anchor text and link status for each link as well as up to 97 metrics that help you determine the quality of your backlinks.
Audit & Recovery
Keep your backlinks clean and your domain healthy and penalty free! Thousands of pages are penalized by Google every day and lose money and traffic.
You can quickly perform a link audit with Link Detox, analyze your site's link risk and rate your inbound links with DTOXRISK™ based on the automated link risk rules we developed. 
We calculate and estimate the probable risk for your domain receiving a Google Penalty or triggering a Google Penguin Filter, with  the Domain DTOXRISK™.
LinkResearchTools will automatically create your disavow file. All you need to do is to upload it to your Google Search Console account. With Link Detox Boost you can even speed up your recovery after a Google penalty and restore your lost Google rankings much quicker.
Backlink Monitoring
Monitor your backlinks and get notified by e-mail when you or your competitors get new links. Check the quality and validity of your new links by looking at accurate SEO metrics.
Create recurring reports and set your own alerts for your sites when new links appear – no more cached statistics in your reports.
The Link Alerts (LA) tool monitors new backlinks to your domain and alerts you about new links to your site.
With the Link Check Tool (LCT) you can check big lists URLs at the same time to see if your links are still live and bring link juice to your site. You can see if a link was removed or if the status has been changed from follow to nofollow. It's important to keep an eye on your strongest links and make sure that they are still live.
Competitor Analysis
Understand your competitor's backlink profile!
One of the most important jobs in your everyday SEO life is to keep up with your competition and keep an eye out for what they are doing.
Discover what kind of links Google expects for the top ranking pages in your niche and learn how to outrank your competitors.
With our Competitor Analysis tools, you can identify keywords that promise high rankings with a minimum effort, understand the SEO rules in your niche, what makes your competitors strong and much more!
Quality Checks
Get a detailed view of your backlink profile! 
Nowadays it's critical to have a high-quality backlink profile. It's not about the pure number of links to your site anymore. For your website to rank well, now you have to make sure you've done your research right and get links from highly trusted domains.
LinkResearchTools saves you time and helps you optimize your link building work. With our link quality check tools, you can analyze big lists of URLs in a short time. For each backlink you can get up to 97 SEO metrics that you can customize according to your needs. also showing you if there exists a DTOXRISK for your site when placing a new link there.
Our quality check tools will also show you if there is a DTOXRISK for your site when building the links you plan to build.
Link Prospecting
Discover new backlink opportunities and more!
Our Link Prospecting tools will help you to grow your backlinks and find just the right place for new links!
With LinkResearchTools, you can easily aggregate multiple search results and find:
the best pages of a website where you can build a link;
the strong links that your competitors have, but you're missing;
comprehensive contact details for each domain for easy link building outreach
low-risk links, relevant for your niche
Watch this short video and find out more about LinkResearchTools
We've been investing a lot of time and energy in improving the LinkResearchTools SEO toolkit for our users...
What's the first question that goes through your head when you think about doing a website redesign?...
Google Core Update, not Penguin 4.0 was bigger than Penguin 3.0 After waiting for almost a year, Google has confirmed that they're working on a real-time Google Penguin update....
Why is Link Risk Management vital in 2016? Protect your hard-fought gains from algorithm changes and malicious actions. Keep your site from losing traffic and money...
LinkResearchTools is trusted by the world's most respected brands.
Cemper's 'LinkResearchTools' are the appropriate SEO-weapon to dominate the digital online marketing battlefield: precise data, smart queries, and rich details help you to analyze your competition, choose the SEO strategy that fits your needs and extremely boost your link building performance.
Karl Kratz, @karlkratz
LinkResearchTools is one of the tools that our link builders use on a day-to-day basis. It´s a great product at an affordable price, and should be in everyone´s toolbox, who´s doing this business professionally.
Marcus Tandler, @mediadonis
LinkResearchTools is the only subscription link building tool that I recommend to friends. The data is actionable and accurate, and the interface is fast & easy to use.
Richard Kershaw, QualityNonsense.com
LinkResearchTool's unorthodox approach to link analysis. It will absolutely blow your mind! I've been using LRT since the Private Beta, and it has literally saved my link building team thousands of man hours pouring over link data. LinkResearchTools help us focus on links that really make a difference.
Michael Geneles, Founder and President of 87interactive
Avoid getting hit by the Real-time Penguin update
Keep your backlink profile clean, monitor new backlinks and keep an eye on your strongest competitors with the LinkResearchTools Superhero account.