0 Comments

The 3rd Update of the most tweeted SEO tool gets an extensive all around modernization
The much desired improvements include an extensive improvement of the recently published export function for the new Google tool Disavow, additional import functions for your own backlinks and potential link targets, as well as other rules for discovering malicious links.
First, we want to thank you again for the incredible feedback from all customers who have helped significantly in the development of the Link Detox tool. We hope that we were able to implement all requirements successfully, and we are still happy to hear your opinion and wishes for the next version of Link Detox..
To manage all of the many useful suggestions, we please ask you to fill out this poll with your opinions and wishes:
http://cemper.co/dtoxpoll3
Importing your own backlinks in Link Detox
Choose the desired drive mode when you start Link Detox, and optimize the Link Detox investigation to suit your needs. Do you want to examine your existing backlink profile or would like to upload your own list of backlinks from some other tool?
We support all major export tools, such as Google Webmaster Tools, SEOmoz, and more.
Some sample files can be found here:
Unfortunately, it is not possible to upload links that have already been ignored in the Link Detox tool, and NOT have them considered in your reports. When you rerun your Link Detox report, disavowed links reported to Google will be supplied again. We are already working on an additional upload function for these links, so they will no longer be taken into account.
Run Mode: Classic
Behind this mode, lies the original form of link Detox. We crawl all backlinks to your entered domain and automatically classify your links in toxic, healthy and suspicious links.
Use this mode when you want to take advantage of LinkResearchTools' large data sources, and want to generate a qualitative analysis of your backlink profile.
Run mode: What-if
In this mode, you can simply upload a list of potential backlinks and/or potential link targets, and can combine these with our extensive set of link data.
Use this option to set the maximum number of backlinks check. The Link Detox tool classifies your uploaded backlinks automatically based on the predefined rules.
Run mode: Review
The "Review" mode only analyzes your uploaded links, and is ideal to manually check for additional backlinks or only analyze potential link targets.
This mode allows you to quickly inspect your uploaded links as suspicious, toxic or healthy links.
The number of uploaded backlinks depends on your LinkResearchTools account level. Please note: these additional running modes are only available in LinkResearchTools subscription accounts.
Advanced Link Detox Rules
Analysis of Links Directory Links
To avoid possible punishment by quickly detecting bad links from link directories, we have added the rule: SUSP15 "link directory links".
These links come from typical web directories, and can be uniquely identified by their footprints. They are often used to artificially increase the number of links and/or sell links. While it was common practice for years to fill up a link profile using this method, these links are now not recommended for most SEOs.
Analysis of Article Directory Links
To avoid possible punishment and quickly detect bad links from article directories, we have added the rule: SUSP16 "article directory links".
These links come from typical article directories (the direct successor of link directories), and are often automatically filled with useless items to get a link from many different domains. Typically, these article directories are also pushed to spam links to increase the number of inbound links – which makes this form of link building pointless. While it was common practice for years to fill up a link profile by this method, these links are now not recommended for most SEOs.
Improved Google Disavow Export
Thanks to our proven Link Detox technology and its integrated Google Disavow export function, you can generate, with one mouse-click, a file you can import into the Google Disavow links tool.
The improved export function allows you to to ignore toxic, site-wide links to the whole domain, and thus ensure that Google ignores all incoming links for this domain.
Please be aware that because of the spam link automatically applied rules, in special cases an incorrect diagnosis can be created. Therefore, the Link Detox tool should be considered only as a guide. Check all the links that you want to ignore from Google again. Because, ignoring good links could have a negative impact on your rankings. We accept no responsibility for the completeness or accuracy of this list and it is therefore your responsibility to "disavow" links (ignore) at Google.
Improved filtering capabilities
An unchallenged multiple filter function has been integrated into all existing reports. The new filter function is designed to improve the handling of the report even further, and minimize or make obsolete additional Excel work. From now on, the redesigned LinkResearchTools reports will make complex queries directly in the mapping tool.
Do you want to see all your inbound links with the link text "link research tools" and "Cemper"? By combining the AND / OR function, you can combine any number of queries directly in your report.
Do you want to view all your inbound links with a specific word fragment at the beginning of the link text, e.g., "link"? The improved filter functions support more detailed analyses.
Combine any number of filters to meet your needs and thus get a more exact list of links that you want to analyze.
Improved Redirect Logic
In addition, we have made this update with a comprehensive update of the existing tools and implemented a number of improvements, which improves the handling of the tools even more.
By clicking on the "+" button, learn in detail what kind of redirects the link has.
We have optimized our existing link redirect queries even further to reflect, on several levels, the ability to evaluate the inheritance link juice can have. The additional column gives information about the quality of your links
This metric provides information about whether the redirect is SEO technically good, so link juice passed. If the trace contains a 302 redirect or meta refresh, then this is not the case. Then you should change your redirect if necessary.
New Data Source in Link Alerts
You will now receive even more fresh and current links from our additional link database. The Link Alerts are available as a package for every subscription purchased, or as a stand-alone tool.
CEMPER Power*Trust™ now available in Quick Domain Compare Tool
Using the proven power Cemper Power* Trust ™ metric, you can now compare your website with your top competitors. Power* Trust gives you an indication of the quality and trustworthiness of your domain.
Have you seen our EMD Case Study?
We have analyzed 69 Exact Match Domains (EMD) and discovered an interesting pattern. Despite the mass of Google updates your EMD domain was entwined in, see what differentiates a winner from a loser here.
http://www.linkresearchtools.com/news/google-emd-update/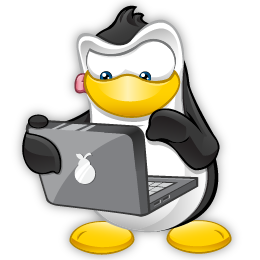 Have you seen our Penguin 3 Case Study?
After countless hours of intensive research and data preparation, we completed numurous reports in LinkResearchTools. We then made the most comprehensive evaluation that has ever been created by a Google update.
Rumors and various postings led us start on the wrong track. However, when we carried out the analysis with our own metrics, such as Title Rank ™, domain age, and finally the division into different test groups, the picture became much clearer.

You can get the full 42-page Penguin 3 report in our case study section.
http://www.linkresearchtools.com/case-studies/google-penguin-3-update/
What do you think?