15 Comments
UPDATE: October 22, 2012
Google Penguin Update 3 report now available!
The 42 page case study is our most extensive report on a Google update EVER.
The Penguin 3 report is here: http://www.linkresearchtools.com/case-studies/google-penguin-3-update/
Decrypting the factors for Penguin punishment
Have In-Content links lost their power?
Do you have sufficient good TitleRank™ links?
We are back with another piece of the Google Penguin puzzle!
It seems In-Content links lost their power to link-lists!
Link-Lists? Over in-content links?
Your links need great TitleRank™ That's for sure now!
See for yourself what my team and I have found!
Christoph C. Cemper
Tweet this to get the full 15-page report, the list of 100 powerful Power*Trust links the winners have in common and the bonus 8-page report on "7 Deadly Wrong Interpretations of TitleRank™"

Share this infographic
Use this code to embedd the infographic on your own site
Free report with all details!
Get the full 15 page report with all the details
You can download a full 15 page reports that contains
the sites that we analyzed
how we used CEMPER Power™ und CEMPER Trust™ metrics
how we used our brand new TitleRank™ metric
how the link position effects the quality of a link
what we found out about link lists
how de-indexed links played a role or not
which metrics decide between victory or defeat in Google Penguin
full interpretation of many detail charts we created
BONUS: downloadable Excel file with the 100 strongest link lists of the winners
BONUS: 8 page report with the 7 deadly wrong interpretations of TitleRank™ (see below)
Tweet this to download the full 15-page report and the Top 100 link list

Free bonus report 7 deadly wrong interpretations of TitleRank™
Get the 8 page report fresh from the desk of Christoph
This report tells you the 7 different link type cases that you might misinterprent the new TitleRank metric.
Some examples you will read about
The "Money Keyword" Blog link
The Newspaper Link
The "article marketing" replication
and four more chapters about possibly wrong decisions on your link detox!
If you are serious about Link Detox for Penguin, you have to read it today!
Summary
Our most recent case study utilizes our new TitleRank™ metric and confirms it as a very appropriate metric to diagnose good or bad links!
It could be shown again, that our Power*Trust metric separates Winners from Losers after Google Penguin!
The capability to identify link location for each backlink helped to come to yet another interesting finding we already saw in a previous Penguin case study a week ago for Germany (all german)…
I preached in-content links for years in the 7 Golden Rules of Link Building
but it of course comes down to the quality of the "in-content" links. Just because it's "in-content" doesn't mean it's good alone. You have to abide all seven golden rules of link building!
What do you think?
Are Link-List links better than In-Content Links after Penguin?
Please let us know!
15 Comments
Check out our other tools
LinkResearchTools is trusted by the world's most respected brands.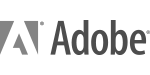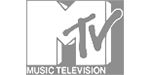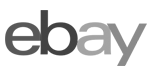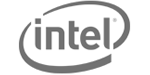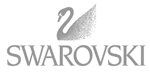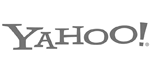 Linkresearchtools is a unique tool, which helps us to save hours of work a day. There's no other tool on the market that combines so much data and checks in real time if found links still exist. MLT (Missing Links Tool) and BATT are the best and easiest tools I know for competitive analysis.
Evert Veldhuijzen, Veroworx

The LinkResearchTools by Christoph Cemper are very useful. Intelligent functions and practical features make backlink research a genuine pleasure. With the LinkResearchTools linkbuilding becomes simpler and more efficient.
Bjoern Tantau, Managing Director of TAMECO Onlinemarketing