15 Comments
First detailed data-driven analysis of the Penguin 1.1 (3rd) Update
After 2 weeks of intensive work, data crunching, and analysis, we bring you our most comprehensive report on a Google update EVER.
We're also running an exclusive Q&A conference call that you can join for free here.
Download the 42 page report for free.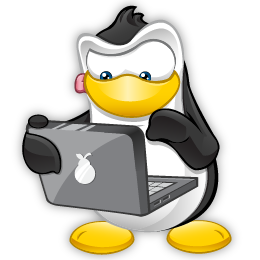 My team and I spent countless hours to compile and analyze data using the many Link Research Tools data points to look at what changed. And I tell you it was not an easy game. In fact at the beginning it all looked confusing, but with more analysis on indexation, TitleRank™, domain age, and splitting out the test groups with many more SEO metrics, the picture got clearer.
Enjoy our latest report!
Christoph C. Cemper
PS: If you like this, make sure you sign-up to the notification list. We are crunching the effects on UK, Germany, and many countries as you read this!
You can download the full 42 page report with all the details here for a tweet

Note: Please don't click on the GoogleAd on the paywithatweet page! There's a huge GoogleAd on the right, and it has a huge green DOWNLOAD button ad for some commercial PDF reader. This ad has nothing to do with our software and/or services. You have to sign in with your twitter or facebook on the left to actually pay with a tweet and then get to the download.
We compiled a list of 100 domains that were directly affected by the Penguin 3 update: 50 Winners vs. 50 Losers. We analyzed both groups to find out exactly what happened.
You can get answers to the following questions (and more!)
Is this all just a conspiracy to sell Google Adwords?
Are footer links a cause of a Penguin penalty?
Does the age of my domain play a role in this update?
How important is link velocity (AKA link growth)?
What about the number of linking root domains (domain popularity)?
Does the number of indexed pages of a site decide between winners and losers?
Are site-wide links a factor in the Google Penguin 3 update?
Does the hosting country of my site matter?
Does it matter from which country my links come from?
Do social shares help boost rankings?
How can TitleRank be used in the post-penguin era? and what does it tell?
What does Power*Trust have to do with it?
How does Google look at the Deep Link Ratio site?
Are big sites with a lot of rankings in favor over small ones with only a few?
How does Alexa as a traffic indicator matter in the Penguin 3 update?
Click here to tweet and download
Google has been telling us that Penguin targets webspam and it will reward high-quality site. How can we measure "high-quality"?
You can download the full 42 page report with all the details here for a tweet

Click here to tweet and download
Share this infographic
Use this code to embedd the infographic on your own site
What do you think?
15 Comments