22 Comments
True Story: What Matt Cutts probably forgot to tell you in his minor weather report
Don't get stuck out in the SEO storm – find out what really happened
Google's latest update triggered a lot of rage and anger in the SEO community. Did Google really set out to destroy small companies, SEO's and informative EMD websites?
MinorWeatherReport.com investigates what really happened by looking at cold hard facts rather than conspiracy theories and famously understated information from Google.
We analyzed 69 EMD websites: 34 winners vs. 35 losers and found the really interesting patterns you should know about.
Download our 13 page report for FREE and get the following
all 69 sites we analyzed with all the SEO metrics
exact comparision of Winners vs. Loser
analysis of the current situation on Google EMD update
detailed explanation for every key finding for evey metric
and of course charts and data tables, so you can double-check our results (with free access to Link Research Tools, too!)
You will get answers to questions like these
What's the difference between a website that just lost -99% or gaining +221% in traffic overnight – still being an Exact Match Domain (EMD)?
Is the new EMD update really just a disguised Penguin 2 update?
Did Google simply put more weight on domain trust than keywords?
Is this the end of EMDs?
What do I need to belong to the Winners in this and future updates?
**** Updated Oct 09****
Keyword analysis added.
**** Updated Oct 22****
Brand EMDs removed and deeper domain based analysis added.
Are YOU among the winners or the losers?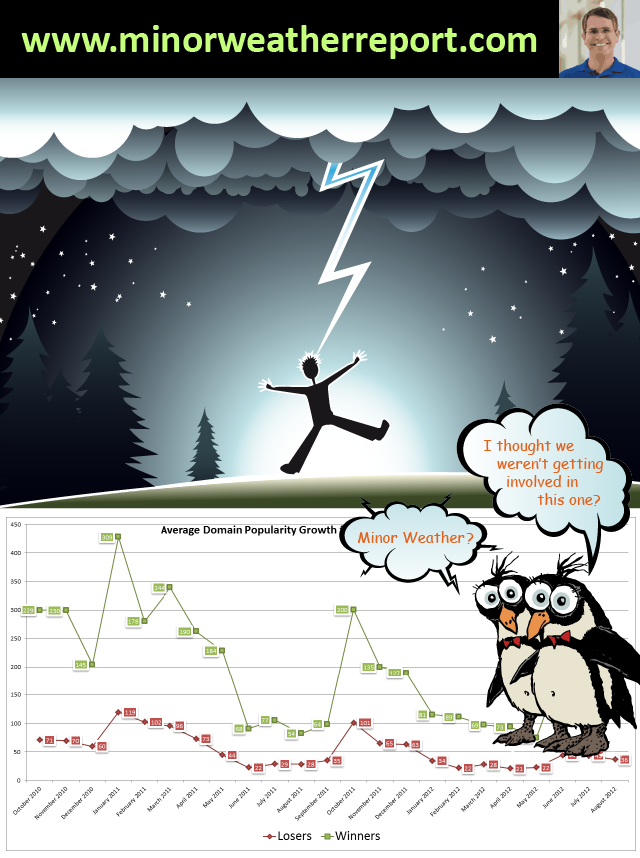 You can download the full 13 page report with all the details here for a tweet

Click here to tweet
Share this infographic
Use this code to embedd the infographic on your own site
Take it further. Did your EMD drop in rankings, too? Let us know!
We need your help to learn more about this update.
What do you think?
22 Comments