Specify a domain or page of your choice and get a list of top backlinks within SECONDS! It's a "quick" tool the Link Research Tool way – and more advanced than what others charge a multiple for.
Overview
The Quick Backlinks tool (QBL) basically is an improvement of our well-known Backlink Profiler for those who don't want to wait for their reports. Since the Yahoo Site Explorer was shut down in November 21st we are working hard on a tool which covers that lack. We finally made a swiss knife backlink checker for YOU that display your reports within SECONDS.
Quick Back Links comes with a few new metrics to look at. Beside our Anchor Text and Link Status we've implemented the Link Type which exactly shows you where you get this link from. Is it an image? A frame? Or a redirect?
Here is a quick video preview including transcript of the QBL
Additional Feature Link Power Bar
In addition you see a new metric called "Power Bar". This metric shows you how STRONG/GOOD/AVERAGE/LOW your link source is based on domain backlinks, domain popularity and Alexa traffic rank.
Haven't heard enough yet? Well then have a look at our quick visual Tour through our Quick Backlinks Tool.
A Visual Guide to the QBL
Let's say you want to analyze how strong the backlinks of the Cable News Network are and where do they come from. Simply enter the url www.cnn.com and choose between a domain wide analysis or just a single page and hit the "Run Report" button.
Wow – just a few seconds and my report was finally there – can you imagine that?
You are now able to look at those nice graphics, like the Backlink Profiler, or just scroll down to get a detailed table with every necessary information.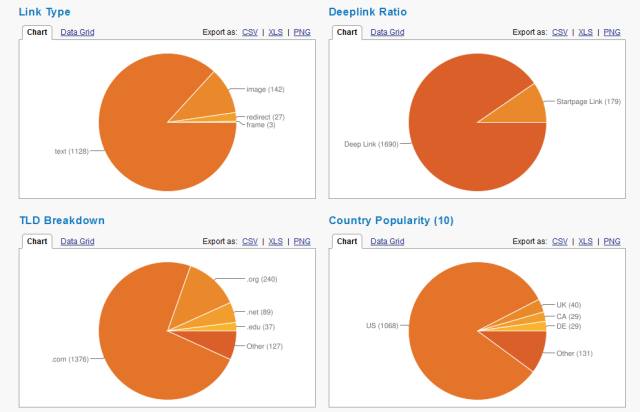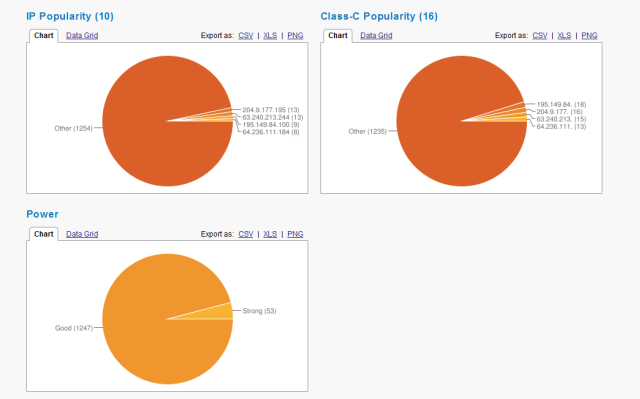 As you might now, our table is fulfilled with informations and you can either look at all the data at once or even filter them regarding YOUR needs. With the new multi-select feature you are also able to do a Quick Backlinks check even for multiple results of your findings.