4 Comments
The time has come for another LRT update. We've just released the first version of code name "Community Update". We received so much great feedback that we decided to dedicate this update especially to our clients. This one is for all our clients who constantly support us in improving our product. Again, we'd like to say thank you for contributing to the success and ongoing development of Link Research Tools. Besides the improved TitleRank™ metric for your Penguin-first-aid kit, the latest version includes an extensive update to the existing filtering functions, many other new features, and will further boost your analyses within the toolkit.


Report Slice Feature
Would you like to analyze a certain aspect of your reports, or do you want to analyze all your "bad links" in a separate report?
Well then, our newest Report Slice feature will fit your needs perfectly. Save certain sections or pre-selected data areas of your reports in a separate (partial) report and analyze them individually.
In addition, each new report delivers 2 predefined slices, which automatically selects your "bad" and "good" links, and saves them in a separate slice.
Take advantage of a more detailed analysis of your selected data. Create as many slices as you want – without any extra credits.
This functions is now available for all Superhero and Enterprise customers.
Improved Link profiles
The improved link profiles allow our Superheroes to increase their analysis with the Backlink Profiler and Competitive Landscape Analyzer. Compare the absolute and average numbers, and filter these results with all available links.
This allows you to form a better conclusion from your selected filters that are close to the overall link profile. Combine the improved link profiles with the new report slice feature and analyze only a specific subset of your link profile.
The filters can be selected by mouse click, and (as usual) exported and compiled in a comprehensive report.
TitleRank™ metric package increased
Due to the high volume of feedback received from our users, we've created an additional metric – the TitleRank™ of a homepage. This metric was developed to better evaluate the value of a URL in Google. By evaluating the ranking of the URL, you can directly imply its quality in the search results.
This update enhances your "Penguin-first-aid kit" with two additional unique metrics:
TitleRank™-home – Determines the position of the linking homepage's title in Google's search results
Title-home – Extracts the page title of the linking homepage
Should neither the title of the page nor the title of the homepage be shown in the top 30 results, we strongly recommend removing your links (because that URL was probably punished).
These new metrics are now available for all Superhero and Enterprise customers.
Strongest Subpages Tool improved
As announced in our previous TitleRank™ post, we've reworked our Strongest Subpages Tool and enriched it with our brand new CEMPER Power*Trust™ metric.
To increase the reliability and quality of the results of our metric, we decided to replace the previous strength calculation with the latest metrics directly off the CEMPER forge.
The improved Strongest Subpages Tool is still available for all Expert, Superhero and Enterprise customers.
URL Boost for API
To increase the number of only 2,000 URLs per call, we've added another URL boost to our API, which allows all Superhero and Enterprise customers to query up to 10,000 URLs per API call. This parameter needs to be defined before you run your query. For more information, please check out our API help page.
http://www.linkresearchtools.com/api/#start-juice-report
Top-500 Power*Trust™ List extended
We've added 4 extra lists which can be downloaded twice a month. Available immediately.
Get the Top 50 / 500 / 5000 list of the strongest and most trusted domains for your country.
top lists of the strongest and most trusted domains for United Kingdom by CEMPER Power*Trust™
top lists of the strongest and most trusted domains for Austria by CEMPER Power*Trust™
top lists of the strongest and most trusted domains for Germany by CEMPER Power*Trust™
top lists of the strongest and most trusted domains for Switzerland by CEMPER Power*Trust™
Please find all downloadable lists at our Top 500 page. http://www.linkresearchtools.com/top-500-power-trust-links/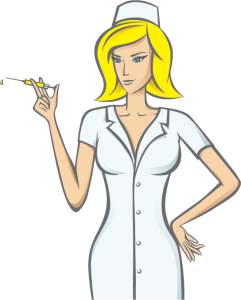 Have you already seen our Link Detox?
Got unnatural link warnings from Google?
Got Toxic Links?
Link Detox helps you clean up. Launching soon.
www.linkdetox.com
What do you think? Please let us know!
4 Comments
Check out our other tools
LinkResearchTools is trusted by the world's most respected brands.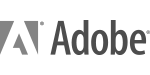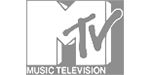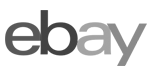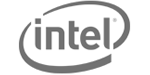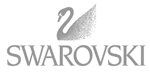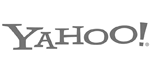 Finding the 'right' link sources with little effort and monitoring and optimizing the own link building activities. The Link Research Tools of CEMPER.COM offer the tools for it. You can analyze several SEO data sources at one time together with CEMPER.COM's own Juice parameter. Combining the individual tools offers a new, previously unutilized link building potential.
Marc Schmitz, goFeminin.de GmbH
I work with two publicly listed companies in Sweden and I use your tool in my work for them. Link Research Tools is one of the most important tools in my SEO work for clients since it gives me a lot of control of the links and the competitors. I can also focus my linking job to the most important links.
Christian Rudolf, disruptive.nu