Backlink Monitoring With Link Alerts
Receive an e-mail about your newest backlinks
You can set-up link alerts for your competitors as well.
Monitor your backlinks on a regular basis.
Get notified whenever you get new backlinks or just keep an eye on the results of your link building team.
Link Alerts also allows you to monitor link growth by creating a link history.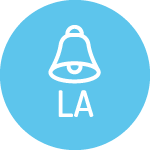 Monitor your competitor's backlinks.

Find out the new backlinks that your competitors get.
You will find out about the collaborations they are up to or you might decide to build one of their strong links for your own site.

Monitor your site and keep an eye on your competitors
Link Alerts automatically scans the web for all new links to your website. It collects backlinks from 24 different link sources and sends you an e-mail notification when your website gets new backlinks.
The report gives you detailed and trusted data with all metrics you need, including the date when the backlink was found.
Link Alerts is the best way to protect your site from new risky links and negative SEO.
You can also use Link Alerts to monitor your competitor's new backlinks. It will help you to find good link building opportunities and keep an eye on their new campaigns and affiliations. You may get some interesting business development ideas that you never thought of.
Save your website from Google Penalties and negative SEO
If your incoming links are spammy or low-quality they can affect site's ranking position. In the worst case scenario, they can lead to Google Penalty.
To prevent Google Penalties and Manual Actions, you need to remove as many spammy or low-quality links as possible. Link Alerts helps you detect a bad link with a simple click. As soon as you click on the filter slice, you will get the low-quality backlinks from suspicious sites (pornography, malicious, hacking).

Use Link Alerts to find (accidentially) disavowed domains FAST
You can look at Link Alerts only for the disavowed and ignored links. This feature is especially useful if you had an agency or various SEOs taking care of your disavow file. You can easily see if they disavowed any strong links and then try to get them back and improve your website's rankings.
Brand reputation management
You can also use Link Alerts as a brand reputation management tool. Don't let people spread negative rumours about your business on the Web. React fast and fix the issues of any unhappy customers.
Look at strong SEO metrics when you assess the quality of a link
In every Link Alerts report, you can also see the Power*Trust SEO metric for every page or domain where you have a new backlink.
By looking at Power*Trust, you can understand if a backlink is good or bad for your website, if it's worth to do outreach in order to turn a mention into a backlink or if some new backlinks you got should go directly into your disavow file.

Time-saving automatic e-mail notifications and detailed reports
In each e-mail, you will get a short summary with the number of new backlinks and a few examples. Also, you will get a link to your Link Alerts report. With a simple click, you can access your reports and check out all the new links, including the date when each link was found.
A great thing about link alerts is that everything is fully automated. As soon as you set your new alerts, you will start receiving e-mail notifications with backlinks that you (or your competitors) got.
Link Status: No Follow, mention or redirect?
Link Status is one of the most important backlink metrics. Depending on the status of a link, you can plan your next link building strategy steps. For example:
No Follow - Contact the webmaster and try to change the status of this backlink into Follow.
MENTION - Outreach webmaster and try to convert this mention into backlinks
REDIRECT - Analyze this domain and disavow it in the case it's penalized (penalties can flow)
Link profile by metrics
With Link Alerts, you can analyze your incoming backlinks by different metrics. This will help you have a quick overview of the quality, quantity, and type of your backlinks. Moreover, you can analyze your backlinks for a specific time slot. In case you use Link Alerts for your competitors, histograms like this can help you easily find your competitors new quality backlinks.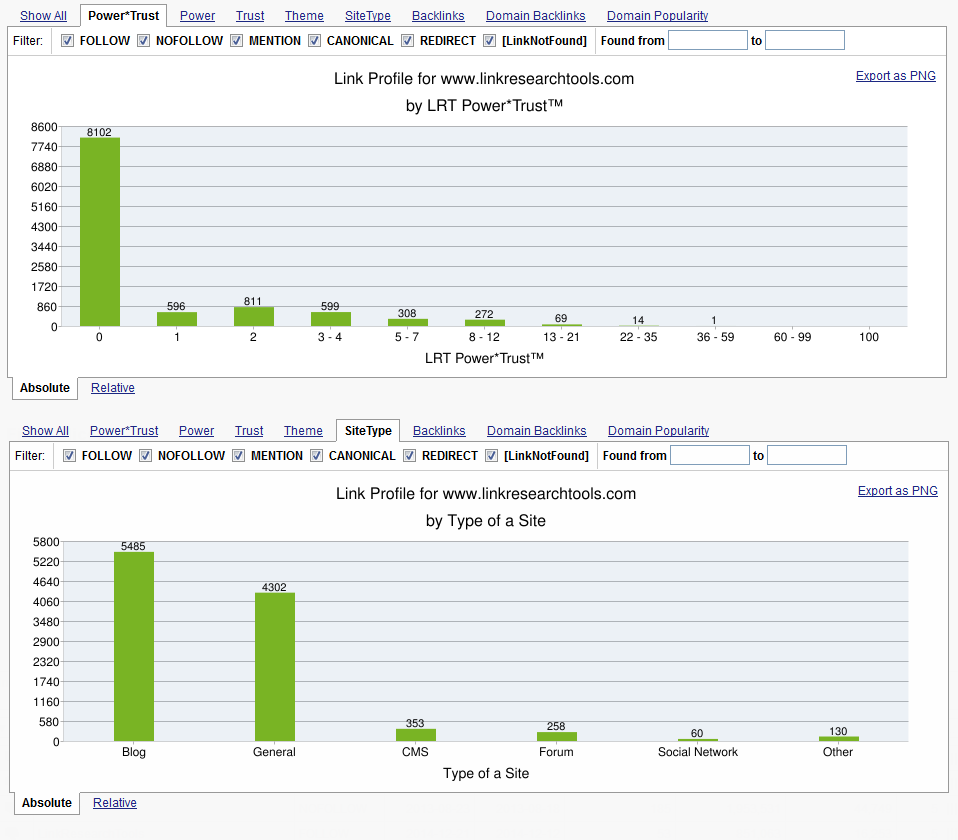 Export as CSV, XLSX, and PDF
You can export the Link Alerts reports so that you can keep track of your work. This is especially important if you work in SEO teams or agencies. With Link Alerts, you can export reports as csv, xlsx and pdf.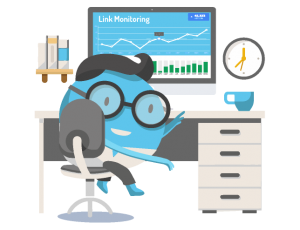 Monitor your backlink profile on a regular basis

Save your online business from Google Penalties and negative SEO.